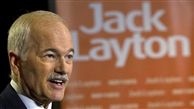 NDP Gain Quebec Conservative Seat Via Recount
---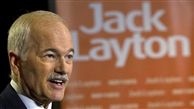 A judicial recount of the ballots cast on May 2 granted the New Democratic Party another seat in Quebec. On election night, Bernard Généreux was declared the winner in the Montmagny-L'Islet-Kamouraska-Rivière-du-Loup riding with a 110-vote lead over the NDP's François Lapointe. A tabulation error granted the Greens 100 votes from the NDP but the NDP candidate still managed to win by nine votes.
The NDP now tie Joe Clark's Progressive Conservative seat count in 1980 to form the largest ever Official Opposition to a majority government. This extra NDP seat now gives them 59 seats in Quebec and 103 overall leaving the Conservatives with only 5 in Quebec and 166 nation-wide.
Elections Canada said on Friday that a recount would be held in Winnipeg North where Liberal incumbent Kevin Lamoureux defeated New Democrat Rebecca Blaikie by 45 votes on May 2. This recount will start Monday.
Automatic recounts are already underway for other ridings like Etobicoke Centre in Toronto where Conservative Ted Opitz leads Liberal incumbent Borys Wrzesnewskyj by 25 votes and Nipissing-Timiskaming in Ontario where Tory candidate Jay Aspin holds a 15-vote lead over Liberal Anthony Rota.
If all of these recounted seats switch to the second place party, maybe it would be due to consider a nation-wide recount to ensure that the results of May 2 are valid heading into the next parliamentary session.