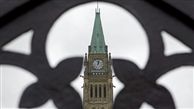 Harper's Department Broke Expense Rules
---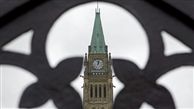 The government's tough rules for hospitality spending have been repeatedly broken by Stephen Harper's own department, an internal report suggests. The report analyzed how the Privy Council Office spent $340,000 on hospitality and found widespread abuses to a basic rule – public servants can't spend any money without getting approval from a supervisor.
The review of 2,100 hospitality claims in 13 months found that employees repeatedly racked up expenses without getting the green light first.
The average claim was for drinks, meals and other largesse and cost an average of $160.
Senior managers assured auditors that the problem has since been corrected. As a result, auditors randomly selected 20 more recent hospitality claims and found that half of them were not authorized.
"For the majority of hospitality expenditures, Accounting Operations receives the pre-authorization form after the expenditure has been incurred," the report said.
Treasury Board President Stockwell Day announced last November 24 that there would be another crackdown on hospitality citing the abuse of a $31,700 reception in 2005 which was thrown by Statistics Canada for 400 people.
The Canadian Press later reported that $47,000 for an event for 600 Privy Council Office employees was approved by Harper.
The 2009 budget imposed a government wide two-year freeze on spending for travel, conference and hospitality. PCO reduced its bill to $3 million in 2010-2011 from $3.8 million in 2009-2010 on those items and $4.1 million in the previous year, PCO spokesman Raymond Rivet said.