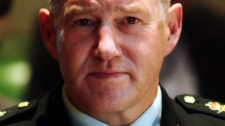 Canada's Top Soldier thinks He is Entitled to Taxpayer Funded Plane Rides
---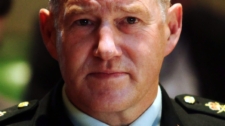 All across the country, Canadians are buckling down as income slows and prices rise. As we speak, there is speculation of another recession that would put Harper's rhetoric in a  tailspin. However, if we look to Canada's top soldier, he not only is spending more, he is using our money to do so.
Chief of defense staff Gen. Walt Natynczyk thinks he is entitled to those tax payer funded plane rides that have taken place over the years and summed to $1 million since 2008.
His trips included those to sporting events as well as fundraising galas and dinners in major Canadian cities.
Natynczyk argues that the planes would have flown anyway, with or without him and that each plane he took was destined and scheduled to leave.
"The problem is the aircraft are not being used enough," he said. "The aircraft are flying around empty because we have to maintain the proficiency of the pilots and indeed the crew."
One of those flights included a trip down south to join his vacationing family – which he said he had too because work made him too late for the appropriate plane out. The fact remains that every normal and average Canadian citizen, having missed their flight, would have had to book and wait for the next one.
Prime Minister Stephen Harper tried to save face as he came out and criticized his top soldier's actions. "When they are used for personal or private travel, we expect that travel at commercial rates to be reimbursed to taxpayers," said Harper, speaking to reporters in Saskatoon.
"Nothing that the general says can really justify spending $100,000 to go to drop a puck at a hockey game," NDP MP Pat Martin told CTV News Channel in an interview from Ottawa.
"The general's budget, frankly the budget line for the military, has been ballooning in recent years, and it just seems to be that some of their spending must be getting a little bit cavalier for an alarm not to go off, or a bell not to go off, to say this can't be explained satisfactorily to the Canadian people."
It is also important to note that the only two people in the country who are required to use government jets are the Governor General and Prime Minister for security reasons. This means that Canadians will have to pay the price for the top soldier's appearance at all of his duties because he has no respect for tax payers – or his ballooning budget.
While Canadians enter a period of restraint which will prove to be a contributing factor to our economy's weak performance, our Government balloons and starts their reign of entitlement. Hopefully this will end soon and the Government will learn to exercise restraint and learn to respect the tax payers. What it will take, is a commitment to slashing bureaucracy, something no political party as of yet will properly do.