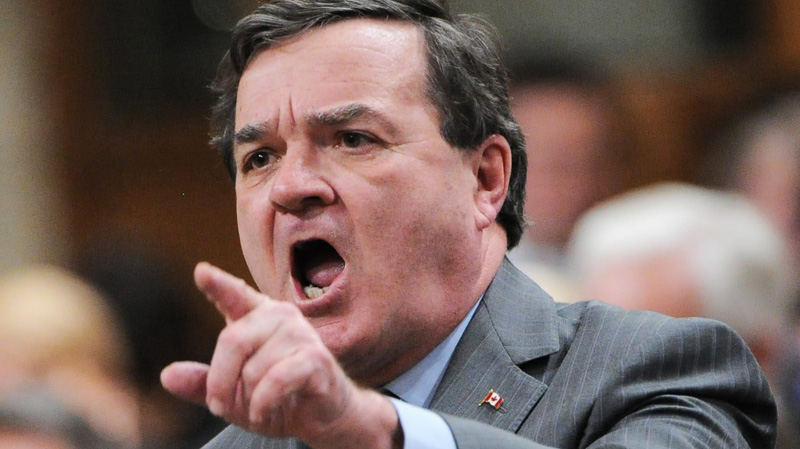 Conservatives Scramble with Budgeting
---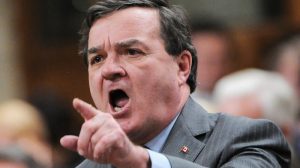 There is a $10 billion average difference between estimated structural budget balance forecasts between the Conservatives and budget watchdog Kevin Page.
Since the Conservatives came to power, their forecast of how the long-term budget would work out if Canada's economy operated at its full potential has been on average $10 billion more than the watchdog's. These budgets are important for policy planning – and may explain Harper's rosy outlook on his 40% jump in spending.
In the past, from 1975 to 2005, the difference was within $1 billion of each other. Last year, Harper's projection was $17 billion above the watchdog's projection.
Side Note: Structural Budget Balance

The accounting of government revenues and expenditures adjusted to ignore the effects of the economic cycle (recessions). It refers to what the economy would look like if Canada was going at full steam at a normal potential.

The structural budget is important for long-term planning to ensure that it's operating within its means as it doesn't take temporary revenue shortfalls and temporary expenses into account. In this regard, a structural deficit would mean that regardless whatever steps you take to cut spending, your country will always be spending more money than it receives.
The PBO said that based on his projections, Canada operated at a historic low of 5.5% below its potential income and that in 2016-2017, Canada would be left with a structural $1.6 billion deficit.
"It's possible we could get there [a balanced budget] in 2014-15. Right now the numbers would show a small deficit that year and a surplus in 2015-16. I'm not alarmed by that."

Jim Flaherty – Canada's Finance Minister
The NDP automatically hit the gun and charged that corporate tax cuts were to blame, but Flaherty responded, "We are not going to make the mistakes the European countries did with big deficits and big public debt," referring to the way that the NDP would run a tax and spend economy.
If you look at the NDP's costing document, you will note large revenues from tax increases and large expenditures which rely on these tax increases. Taxes are not a reliable source of income as demographics change over the years and the fact that the NDP want to rely so heavily with structural funding on these tax hikes, one must fear how they would have managed the budget had they won the May 2011 election. It is also worth mentioning that the NDP was forced to cut a large chunk of its environmental platform because it was unrealistic and unsustainable.
The numbers with the economic recovery are off and in 2010, the government estimated a 2.7% below potential markup which is in contrast with Page's 5.5%.
"As a result, Finance Canada estimates would suggest that the $42.6 billion budget deficit recorded in 2010 was entirely cyclical in nature whereas PBO estimates that the deficit contained significant structural and cyclical components (approximately 40 per cent structural and 60 per cent cyclical)," Page's report said.
Meanwhile, the Conservatives plan to make deeper cuts than originally planned which could shave off billions in annual spending – ironically, after they increased it by over 40%. Initially, each program was sent to review to see if they could shave 5% of Ottawa's $83 billion in direct program spending.
"Everything should be on the table," Conservative MP Brent Rathgeber said, listing federal funding for the CBC and the Royal Alberta Museum as areas where savings can be found.
New targets would look at 10% cuts in each department instead of 5%.
This would be a start in dealing with this year's estimated $31 billion deficit and the Conservatives pledged to keep the 6% increase in healthcare transfers until 2015-16. However, Flaherty announced that as of 2016-17, the Government of Canada wants to trim spending.
PM Stephen Harper weighed in on November 25 and said, "We have committed to the 6 per cent for a few more years. Over the long term I think all governments recognize – federal government, provincial governments – that the cost of the health care system cannot continue to rise more quickly than our revenue. And that's a problem and that's a challenge we will all be dealing with in the next few years to come as we discuss the future of our health care system."
The 6% increase this year increased public expenditures in healthcare from $19 billion to $27 billion.
Meanwhile, BMO deputy chief economist Douglas Porter said that Canada is currently lagging behind the US in terms of employment and retail.
On a side note, the greed of Canada's retailers leads to no surprise that it is one of Canada's weakest sectors, especially when Canadians can head south of the border and get much better deals – despite the American pitfall. A report suggests that the cost of living won't increase as much as it has recently, but given the prospects of people's salaries and financial prospects, every increase in the cost of living hurts the economy and as a bonus, this one directed to the NDP and to any provincial government that is thinking of raising taxes, tax hikes would have the exact same devastating affect.