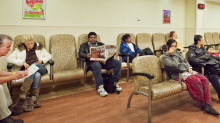 Hospital Mismanagement Comes under Scrutiny
---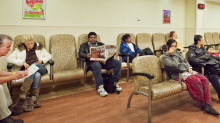 When you think of healthcare funding, you will likely think that the money we spend goes directly to healthcare. Unfortunately, it doesn't. Instead, the money goes to hospital administrators and CEOs who have a tendency of treating themselves well and when cuts come along, they are never the first to get the front end. As the NDP scream that healthcare lacks funding, it is becoming more and more evident that healthcare is properly funded, but mismanaged, yet another strike against a political party that is already well known for being unrealistic.
In Ontario, new transparency rules came into place with the new year and hospital executives are scrambling to throw their luxuries under the bus. The fancy perks, the generous salaries, all paid by tax payers, are now going public and the picture isn't pretty.
Ontario is under pressure to make cuts and with new transparency rules, administrators would face public scrutiny so they are be-riding their private club memberships and fancy perks that are all obtained on the taxpayers' bill. The new rules force every hospital to make their employment agreements for top executives public, including benefits.
"We knew when the contracts were going to be opened up to public scrutiny that it would raise a lot of questions," Ontario Health Minister Deb Matthews said. "For me, the issue is, are we getting the best value for money at a time when health-care dollars are going to have to be stretched even more than before?"
The simple answer to her question is no, and the simple solution is an overhaul of salaries and administrative structure.
Rita Bura, a board member at the University Health Network defended hospital executives asking people who will look at these records to reflect in the improvement in patient care and not to be interested in car allowances which most executives have. She argues that the UHN has a strategic plan to innovate and make better use of research dollars – arguably, something thy should have done a long time ago.
The Globe and Mail found that dozens of contracts contained benefits and perks until the implementation of the transparency law.
As an example of some of these public paid perks:
One executive at Trillium Health Centre was given a $5,000 allowance that covered expenses including plastic surgery, golf-club memberships and weight-management programs in her original September, 2009, contract.
Those perks were taken away from acting chief executive officer Ruby Brown last July, when the hospital cited new accountability measures for the public sector.
Credit Valley Hospital CEO Michelle DiEmanuele had her annual car allowance of $12,000 taken away. The Mississauga hospital is now putting the money toward performance pay. Credit Valley made the change in response to new Ontario legislation.
At the Bluewater Health network, the CEO and all other executives were told in April that their pay would be scaled back by 2 per cent.
If every province enacted this transparency law, how many other hospitals would turn up the same results? How much more of our money was wasted because public sector workers thought they could get away with it?
There is more waste in the system, and some of it has to do with diagnosing techniques. Canada's healthcare system is broken. If one thing is for certain, the past decade of boosting spending hasn't improved the system, it just threw more money out the window.
The Conservatives are cutting it, which is a good step forward as the increasing cost is unsustainable and the scale back forces these misusers out to public for scrutiny, but they have left every province to fend for themselves without a plan. We know from Harper's days at the National Citizens Coalition that he was no fan of public healthcare and fought to replace it with an Americanized private model.
As for the NDP, they may have the right heart in the matter, but ultimately, their plan to pump money through a broken pipe is just a means to waste more money and get nothing done.
The Liberals haven't left a clear stance and we have yet to see what they will say.
If one thing is certain, however, it is that the system as it stands doesn't work and needs an overhaul and that privatization and spending aren't the answers.