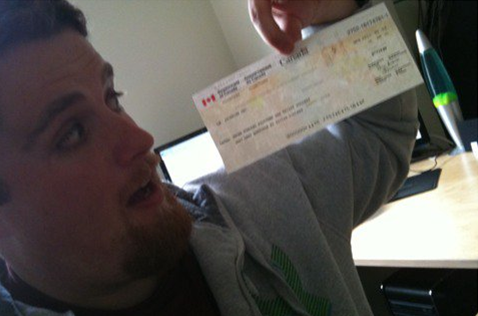 NDP Leaks more Links Between Racknine and Harper Government
---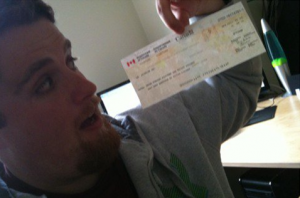 NDP researcher James Valcke has released images via his Twitter account which add more links between the Conservatives and Racknine President Matt Meier.
The pictures show several scenes of him during the 2008 election campaign backing Harper and his campaign staff and on September 14, 2010, showing off his government check stating, "It's true, the government really does pay!" to his Facebook followers.
Meier explained that the cheque was "to the company for some services rendered." Rendering services? Which services?
On September 26, 2008, Meier was with Harper and his guard as they toured the nation in looks for more votes.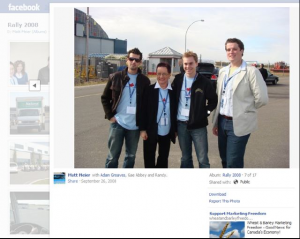 Matt Meier is a lot closer to the Conservatives than he says he is and with his company at the heart of the Robocall scandal, one must wonder how deep the roots go and how large an organization was built to carry out Harper's seemingly fraudulent election machine.