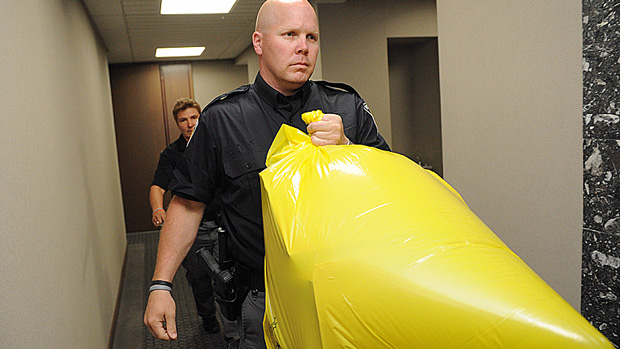 Luka Rocco Magnotta is arrested in Berlin
---
The alleged killer and dismemberer of a Montreal Chinese Exchange student Luka Rocco Magnotta was arrested in Berlin after fleeing to Paris. Berlin Police said he didn't resist but instead uttered, "You got me." He was spotted by a client in an Internet café by a client who said he was reading about himself on a computer.
The victim, Lin Jun, 33, was a student at Concordia University.
Magnotta is facing 5 charges including first degree murder, in the crime that went international.
Prime Minister Stephen Harper, who's party received a severed foot, congratulated German police for finding  and arresting Canadian fugitive Rocco Magnotta.