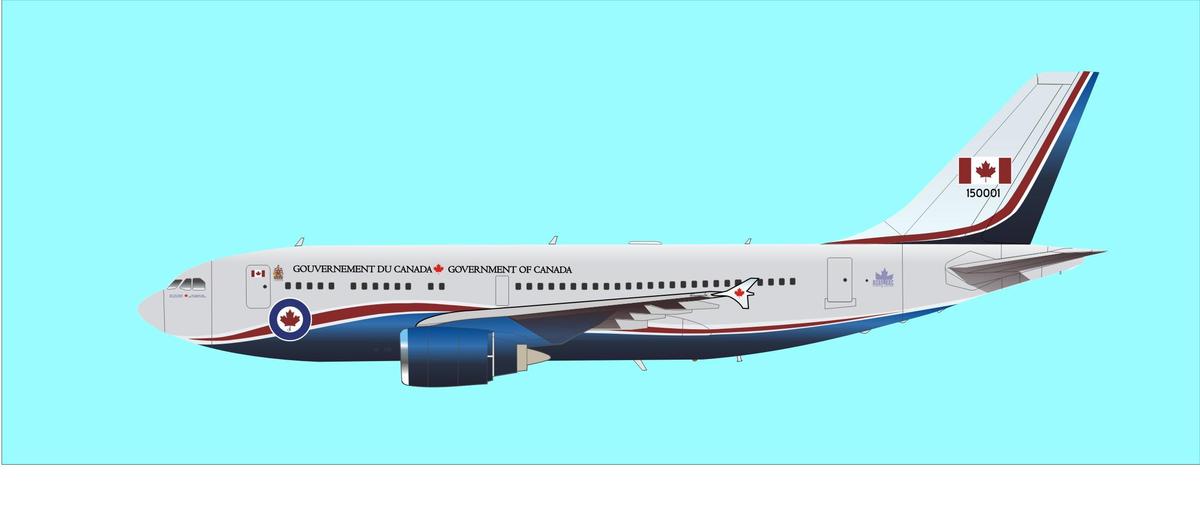 Harper's jet to be repainted for $50K amid fiscal restraint
---
For Prime Minister Stephen Harper, there is no better way to practice fiscal restraint than to spend $50,000 on repainting the old jet. This raises three questions: Do we really need to repaint it now? When did blue become one of Canada's official colors? What happened to fiscal restraint?
Stephen Harper plans to repaint his grey Polaris CC-150 military jet to red, white and blue. Although, while officials at the Prime Minister's Office insisted the repainting would be cost-neutral for more than two years, the Huffington Post has learned that the stencil used to paint the plane has driven up the cost.
The new look was designed by Royal Canadian Airforce graphic designer Jim Belliveau.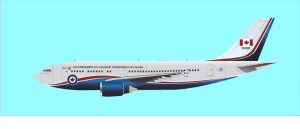 In comparison to how it looks today:
Harper's office said that as long as the project were cost-neutral, the repainting could be added into the regular maintenance schedule of the plane.
"As we have consistently said, any change would only be contemplated if it were cost neutral, and performed as part of DND's regular maintenance cycle," Harper's spokesman Andrew MacDougall told HuffPost last summer.
But now, with the price tag, a senior official who spoke to HuffPost on the condition of anonymity has defended the necessity of the paint job stating the cost is modest and only represents 2% of the plane's total maintenance cost. and that "This decision is consistent with past Canadian practices and will better promote Canada's image at home and abroad."
The federal government also believes it will save $3.2 million annually by retiring four of the six challenger jets used by the Prime Minister and top officials.
"Our Government has reduced average annual spending on ministers' use of challenger flights by over 80% compared to the previous Liberal government," the official said.
However $50,000 is $50,000 and in times of fiscal restraint, every nickel should be accounted for and used properly. There are more important places to invest $50,000 than painting an airplane for the Prime Minister and his top military officials. Additionally, it appears the reason for painting the plane is arbitrary. It is ironic that Canada's flag and official colors are red and white but the plane will include an additional color: blue. Interestingly, the color blue is the Conservative's branding and has become much more apparent since they took power in 2006.
What do you think of the planned expense of $50,000 to repaint the challenger jets?