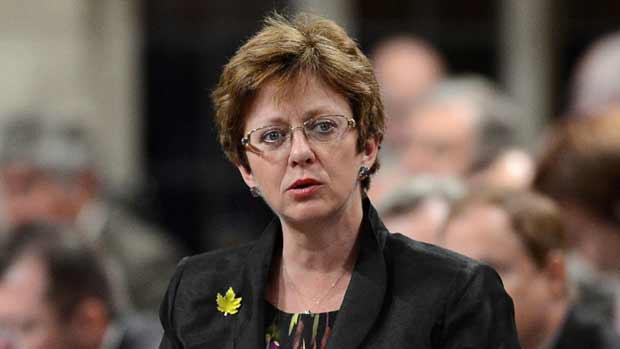 Government warned last year that TFW trumps EI recipients
---
The government knew for a year that applications for the Temporary Foreign Workers program were happening in the same fields and same regions as people were filing for unemployment. This speaks to their idea of economic management. Why did it take the government one year to remove loopholes in the program? How could changing EI be considered a fix for a separate, broken, program?
In a briefing note given to Human Resources Minister Diane Finley, obtained by CBC through the Access to Information Act, cited four examples of a disconnect between the TFW and EI programs on March 29, 2012. One of these examples featured the approval for Albertan employers to hire 1,261 TFW for food counter attendants. Meanwhile, 350 people with experience in this field in the province made a claim for EI.
"Evidence suggests that, in some instances, employers are hiring temporary foreign workers in the same occupation and location as Canadians who are collecting EI regular benefits," the note states.
The memo was written to aid Finley in a meeting with Allen Roach, PEI's minister of innovation and advanced learning.
It turns out Alberta is the top user of the program according to data from Human Resources accessed through Access to Information. Between January 1, 2009 and April 30, 2012, 60,000 labour market opinions were issued by employers who couldn't find Canadians to fill jobs. These opinions were then given to Citizenship and Immigration Canada which issued green lights to foreigners who met the specifications. Here is a break down of opinions submitted by the provinces.
| Province | Market Opinions | Province | Market Opinions |
| --- | --- | --- | --- |
| Alberta | 16,271 | Ontario | 16,236 |
| British Columbia | 12,016 | Quebec | 6,223 |
| No Specified Province | 2,999 | Saskatchewan | 1,787 |
| Manitoba | 1,437 | Nova Scotia | 1,029 |
| New Brunswick | 711 | Newfoundland and Labrador | 305 |
| Prince Edward Island | 190 | Saskatchewan | 120 |
| Northwest Territories | 102 | Yukon Territory | 91 |
Within these provinces, 7 companies applied for the most market opinions.
| Company | Market Opinions |
| --- | --- |
| Banff Lodging Company Division Banff Caribou Properties Ltd | 13 |
| Tim Hortons | 12 |
| SNC-Lavalin Inc | 7 |
| Boston Pizza | 7 |
| Genivar Inc | 6 |
| Coras Breakfast Lunch | 6 |
| Aramark Canada Ltd | 6 |
The briefing note agrees with critics of the Temporary Foreign Workers Program that raises concerns over how employers come to the conclusion that they need the program.
The abuse started when the Conservatives made it easier for employers to find loopholes in using the program by having "reduced the paper burden on employers and shortened processing times" in order to "meet employer demand and improve the responsiveness" of the program.
While the minister claims the report shows nothing new and the issues have been addressed, one must wonder why it took one year for the Conservatives to reform TFW to make it more difficult to get approval without clear evidence that no Canadian can take the job – particularly in the case of easy jobs like those at Tim Hortons.
The Conservative reforms also allowed these companies to pay these foreign workers 15% less than industry standard, making the TFW program more lucrative to companies looking to cut corners.
In addition, the first address of the Conservatives to the issue was to gut the Employment Insurance program forcing Canadians to travel 100km and accept a job that pays 70% of their previous salary. While Prime Minister Stephen Harper acknowledged the fact that EI belongs to the workers and employers who paid into it, his government actively made it more difficult to get, forcing salaries to drop and giving companies the incentive to opt for temporary foreign workers over Canadians that expect a certain quality of living.
But, in the end, despite Harper's attempt to push the unemployed off a cliff, it didn't aid the economy that the jobs Harper wanted to get Canadians to take were then taken by a program designed to fill the gaps for unique and skilled work and ended up forming its own set of options for employers to choose over Canadians headed to claim EI.
What do you think of news that the temporary foreign workers program conflicted with those on employment insurance?