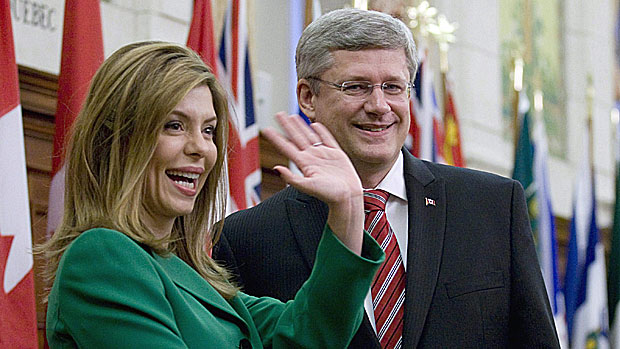 Conservative MP Eve Adams used election money for herself
---
There is nothing more important to a rising star in the Conservative Party than to look good. It turns out, there's no sweeter deal than claiming salon expenses and more personal expenses on taxpayers. Adams is joining the growing list of Conservative MPs and Senators who think it is alright to have the Canadian taxpayer pay for their personal affairs. The list of expenses is hair raising and brings the Conservative abuse of taxpayer's money to a new level.
From salon to dry-cleaner bills, Adams charged $2,777 in personal expenses as part of her 2011 election campaign expenses, well exceeding the legal limit of $200.
The claimed expense trail didn't end on May 2, however, it continued to include restaurant bills and a $2.63 purchase at Glitz Cupcakes. The charges continued into July 11, 2011.
Elections Canada records indicate Adam's file is still open and her agent has written that he will repay $6,003.34 in expenses the agency didn't accept.
The expense claims are incomplete. The filing included an "Appendix to letter of April 9, 2013," with no accompanying letter to be found.
A separate list of expenses shows $2,777.48 expenses incurred included $260.71 from the Shopper's Drug Market, $166.11 for dry cleaning, $424.80 for the Davinci Salon and Spa and $67.28 for personal items.
Adams represents Mississauga-Brampton South in Ontario and took to Twitter to explain the costs. Some of her costs included hand soap, mouth wash and toothpaste for campaign volunteers.
Another $1,857 went to child care costs.
Adam's campaign also tried to claim costs for her "victory party" on May 18, 2011 at Hy's Steakhouse in Ottawa. The dinner cost $201.95 and added a $26 tip and is part of the $6,001 in expenses her campaign manager Peter Adams said they would reimburse. The victory party didn't end at Hy's Steakhouse, it spread to Ruth's Chris Steakhouse for $250.05 and a $28 tip, followed by a $344.73 at Bristol Bar and Grill on May 3, 2011. The Ruth's Chris Steakhouse is also to be repaid.
The list of expenses expanded to Peter Adams who claimed $327.50 in traffic tickets.
Adams joins the list of Conservatives who feel entitled to taxpayer money. She will be added to the hall of shame which includes Bev Oda and Peter MacKay who used taxpayer money for $16 orange juice and upgraded hotel rooms. She will join the ranks of Mike Duffy, the embattled former Conservative Senator who illegally claimed housing allowance expenses and a slew of other costs including a cruise vacation and campaign expenses that were deemed as staffer errors.
Eve Adams has also been on the airwaves, defending the Conservatives' accountability and integrity record and these expense claims go a long way to show how deeply entrenched the idea of entitlement is placed in the minds of Conservative MPs and Senators. Are you outraged by these expense claims?