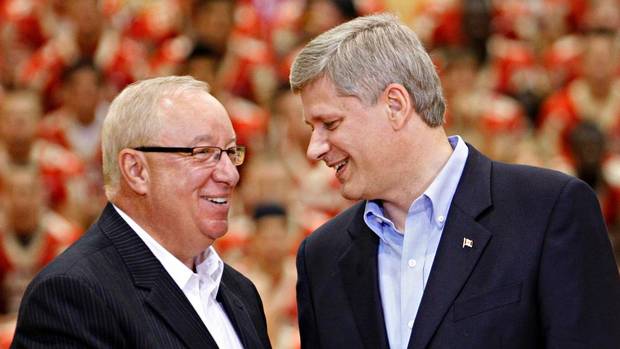 Conservative Senator was paid for his charity work too…
---
The Conservatives are one to talk about ethics when Senators from their party committed the same acts as they claim were wrong for Liberal Leader Justin Trudeau to do. Former NHL Coach and Conservative Senator Jacques Demers, however, did the same thing as Trudeau, painting Tory claims with a thick coat of hypocrisy. While collecting a salary in the senate, Demers collected money for speaking to a literacy charity.
Literacy Link South Central Executive Tamara Kaattari says Demers was paid $4,500 to speak at a charity event in November 2011. She recalled he agreed to give a $1,000 to $2,000 discount.
Kaattari said the speech was done to raise awareness over literacy and wasn't a fundraiser. As far as ethics are concerned, she didn't see a problem and added the bilingual speech was a good experience.
"Should have he done it for free? No, I don't think so," she said.
"Public speaking is not an easy thing to do. He's a celebrity. I don't begrudge him his price."
She didn't recall paying for his flight from Montreal.
Meanwhile, Prime Minister Stephen Harper dodged questions concerning the PMO's connection to the Grace Foundation and the proven ploy to smear Liberal leader Justin Trudeau from "sources."
Harper said "as someone who is paid by the public, I get good remuneration from the taxpayers.
"As a public servant, I don't think it is appropriate for me to then take money from charity. I give money to charity. I do not take money from charities, and I don't think it is appropriate under those circumstances."
Trudeau didn't break any rules, but given the context and circumstance the Conservatives built these claims on, it is quite hypocritical to find they've done the same.
Do you think recent reports showing Conservative Senator Jacques Demers accepted money from charities while being a senator depicts a hypocritical stance for Harper and the PMO?