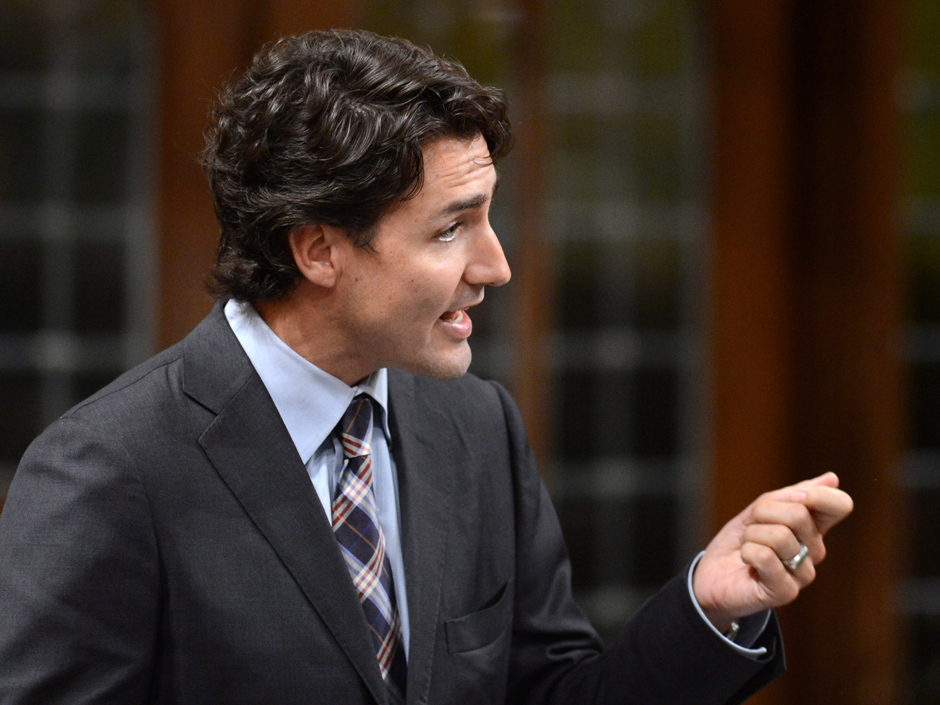 NDP reject accountability, play pathetic political games
---
The pro-cooperation candidate of the NDP showed the party's ugly head today as he orchestrated the defeat of Liberal leader Justin Trudeau's accountability measures and turned to old-style dirty politics. Former NDP leader Jack Layton may have said he wanted to fix Ottawa, but it turns out people in his party like NDP House Leader Nathan Cullen are only part of the problem. A party dropping further into third place and in a vengeance against a Liberal comeback, today's events weren't fuelled on principle, but on sleazy NDP politics.
There is nothing more shameful than a party that repeatedly pronounces its high ethical standards but defeats motions that further its cause to play petty politics.
The NDP refused to pass a Liberal motion to have MPs disclose all office, travel and dining expenses. This plan is no surprise as Trudeau announced such a motion would be proposed.
Even further an insult to accountability and integrity, is the fact the Conservatives stood by the Liberals while the NDP stood in firm opposition – makes one wonder what the NDP have to hide.
Then, in a surprise move, Cullen introduced a motion which he confirmed was intended to be a political attack on Trudeau to launch an investigation into whether MPs use their travel allowance to attend paid speaking engagements.
The federal ethics commissioner said lucrative speaking engagements Trudeau made after becoming an MP were all approved. Trudeau charged he never used tax money to conduct his business and accused the NDP of undermining accountability and transparency in their bid to begin a new political game.
"Not only did this not receive consent from other parties in the House but then they chose to try and play politics," Mr. Trudeau told reporters.
"I've raised the bar on transparency and they again continue to try and score points and play politics, and I'm serious about making changes to this place that will restore Canadians' confidence."
Starting this fall, Liberal MPs and Senators will publish their quarterly expenditures online.
Cullen responded the Liberals entered the debate late and didn't consult other parties.
Cullen's claims are groundless and Trudeau's motion would not have needed to be proposed if the NDP had came up with a proposal of their own, rather than the indefensible argument that Senators should work for free.
Cullen said the Common's internal economy committee has been making MP's expenditures more transparent but says the procedure isn't as straight forward as it seems. Creating a website is fairly simple, doesn't need to be fancy, and it can be done by almost anyone in that office. The only complication Cullen could be thinking of, is what his own MPs have to hide.
"When people start making up solutions with no discussion in the middle of the House of Commons, it's rare that those solutions actually get what you want, and actually leave a lot of unintended consequences along the way," Cullen said.
"If [Liberals] want to be serious and want to do some work, we've been doing it and we welcome them to the effort. But making up policy as stunts and press conferences is not a good way to fix things."
While the NDP try to play politics with ethics, Treasury Board President Tony Clement expressed his support for the Liberal motion.
"Of course, there is a process by which all parties discuss these things at the Board of Internal Economy," he said, "but we've always been in favour of increasing transparency and accountability."
Increasing accountability and transparency should be the government's first priority, but again we see the NDP are too busy playing politics to put Canadians' interest first. Trudeau's measure to publish MPs' and senators' information is straight forward and feasible and long overdue. Meanwhile, the NDP's fix is to gut all funding to the senate and force Senators to work for free until they fix their internal problems. It is clear the NDP doesn't understand human nature. The consequence of their action is government backlog and an unnecessary crisis. When NDP MP Mathieu Ravignant was asked if his MPs would work for free, he wasn't able to answer.
Meanwhile, in a time when Canadians were outraged about the 23:1 pension plan MPs get, it was the NDP that came out to defend it.
NDP MP Ryan Cleary said in April 2012, "I work my butt off. Would I deserve a pension of $28,000 after six years? Probably not. It should be more than that."
The NDP hatred for the Liberal Party is obvious and indisputable and has clearly reached a point where it has overtaken principle. It was the NDP that shut down a parliamentary committee into Dean Del Mastro's involvement in the Robocall scandal, and it was the NDP who came to the defence of Conservative MPs who are disputing electoral law and have been asked in a letter to the Speaker to be suspended. One of these MPs, Shelly Glover is suspected of having been part of the robocall scandal and was named to a committee tasked with replacing a Supreme Court of Canada judge.
What do you think of the NDP's shocking move today to reject an accountability motion and play dirty political games with Liberal Leader Justin Trudeau? What do they have to hide?