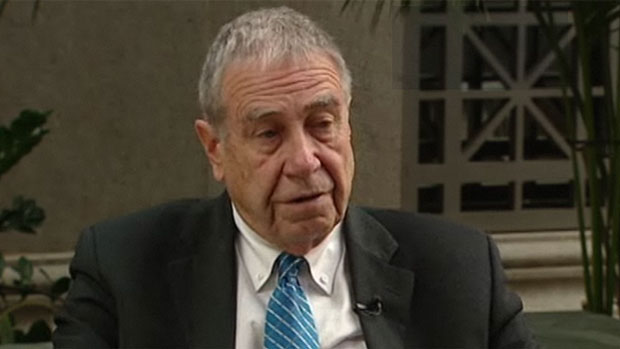 The Duffy Affair: Bruce Carson "surprised" Harper was unaware
---
Ex-aide to Prime Minister Stephen Harper Bruce Carson spoke out yesterday in a surprising phone call to CBC's Power and Politics where he said he was surprised Harper didn't know about the Duffy affair. Carson said sensitive information was always given to Harper "immediately" – "no matter how bad."
"I guess I could say I'm surprised by it. But I guess each PMO operates differently… but certainly when [former PMO chief of staff] Ian [Brodie] was there we tried to, and certainly I did, tried to make him aware of whatever had to be made aware of, immediately," Carson said.
Harper insisted he only learned of the $90,172 cheque on the morning of May 15 through the media – a full night after the story initially aired.
Carson said that if Brodie were still Chief of Staff, "there would never have been a $90,000 cheque."
He continued to say that despite believing Harper, he found it "surprising" he wasn't told.
"But if there had been for whatever reason, the PM would know — could have been Ian or maybe both of us telling him," he said. "I would say that it is surprising that the PM didn't know, because he should have been told. I believe that the PM didn't know — I am just surprised he was not informed."
Meanwhile, Carson, who has a history of fraud is facing allegations of influence pedalling.
Carson said he was unaware of the secret PMO fund the CBC discovered.
"I was surprised as anyone to hear about the existence of such a fund, and certainly at the beginning of the [Guy] Giornio PMO, I don't think there was such a fund either, but that's just me not knowing whether there was or there wasn't," Carson said. "But I'd be pretty much certain that there wasn't certainly during the period of time I was there."
What do you think of Carson's message yesterday? Does it change your perception of Harper's knowledge of the dealings within his office?