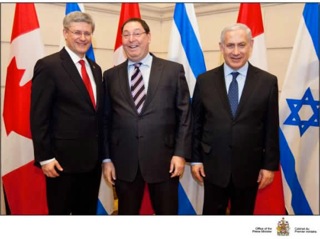 An American fugitive's influence on the Harper Government?
---
American fugitive Nathan Jacobson is on his way to an American prison after being arrested yesterday, not without embedding himself with the Harper government first.
The millionaire philanthropist faces jail time for a scheme which sold drugs without a prescription through an online pharmacy. When he failed to show up to his court hearing last July, the American justice system went public and believed he was seeking refuge in Canada. Little did they know, he was hiding in the upper ranks of Canadian society.
Jacobson was found in his Toronto Condominium by the Toronto Police Fugitive Squad and was escorted to San Diego, California, where he will face jail time.
He first plead guilty in 2008 for laundering $46 million through his Tel Aviv company for payments linked to his online company, Affpower. The US first named him in an indictment for the scheme in 2006.
However, in his time hiding away from the American justice system, Jacobson had a chance to get a photo-op with Prime Minister Stephen Harper and Israeli Prime Minister Benjamin Netanyahu.
This photo-op wasn't a secret, nor were the ties. Jacobson took credit for the evolution of Canada-Israel relations and also takes credit for introducing Netanyahu to then-Citizenship and Immigration Minister Jason Kenny.
In 2009, Jacobson bragged about his close ties to Harper to an Israeli journalist.
"He said, 'I have a great relationship with Stephen Harper,'" Amir Kurz told CTV News, adding that Jacobson told him that he "creates relationships between Israel and Canada."
The PMO said Harper was unaware of Jacobson's charges and warrant at the time the picture was taken.
Between 2004 and 2011, Jacobson maxed out his political donations, giving $10,000 to the Conservative Party. He also gave $2,000 to the NDP.
Jacobson also partook in other political events, like this event in May 2009, which included the likes of Conservative bloggers, journalists, then-Citizenship and Immigration Minister Jason Kenney, and Sun News creator Ezra Levant.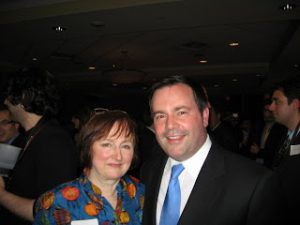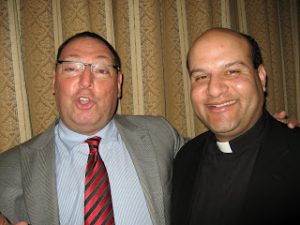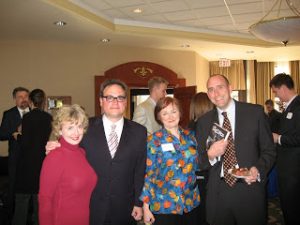 Jacobson's last words while being escorted out of the country in handcuffs were "I think everything will be fine," in reference to his standing in Canada's high society.
A fugitive touts his close standings to Harper and a photograph is taken just months before his arrest (and months after his case became public) demonstrates his work building the bridge between Canada and Israel. He is deeply integrated in Canadian and Israeli society and like with chief of staff Nigel Wright, Harper didn't know?
What do you think of Jacobson's arrest and his ties in Canadian politics and international politics where he sought refuge from the American justice system?