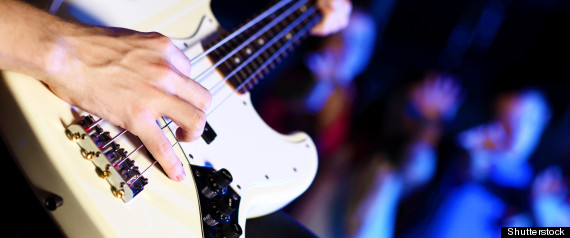 Harper Government jacked up foreign musician taxes
---
The low-tax Conservatives have jacked up taxes on foreign musicians who wish to perform in Canada, creating misery for small businesses and bars.
Due to changes in the Temporary Foreign Workers program, bars may face a $450 fee per foreign musician, making it more expensive to hire popular American bands. The changes took effect July 31 with no warning and hit Canadian businesses hard.
These fees have nearly quadrupled with the Conservatives. Before the changes, establishments were responsible for $150 per foreign band member with a cap of $450 per foreign band. Now, establishments are responsible for $450 per foreign band member.
In addition to these fees, any business which doesn't regularly offer music must pay a $275 per musician and band crew fee along with the application for a Labour Market Opinion to allow them to perform and work at the venue. If this wasn't enough, an additional $150 per musician must be paid for work permits.
As a result, a six-person band with four crew members could cost a small venue over $4000 in taxes – not to mention the fees the band charges.
"They won't get booked and as far as ticket prices and cover charges for events, the prices will go up astronomically and people I don't think will pay it," Dominion House, a small venue west of Windsor, owner Chris Mickle said.
"We're just trying to focus on live music and we can have a band from Windsor open up for a big act, a big [U.S.] act and that's how they can maybe break," Mark McKenzie, the booking agent for a brand new club, said. "It's just another tax grab obviously from the conservative government."
The new tax also puts a strain on music festivals which provide a good source of tourism revenue and stimulus to small and local businesses which in turn fuel the Canadian economy and nourish Canadian communities.
Trev McKendry from Windsor runs an online heavy metal radio show and is a band manager. He warned of lost revenues as a consequence of the new taxes.
"Our Canadians go and pay for those t-shirts at the shows, we buy their merchandise. That's tax revenue that they're losing," McKendry said. "It sucks. It really sucks.
"I don't think the federal government cares too much..I don't think they did any research into this either."
"We get a lot of these artists, poets and musicians that just, unfortunately, won't hit here anymore. They'll be staying in the States," McKendry said.
The tax, however, would not apply to larger venues and musicians "performing several tour dates in Canada." In other words, a tour like Jay Z and Justin Timberlake's "Legends of the Summer" stadium run or massive events like Ottawa's Blues Festival or Quebec City's Festival d'Ete would be exempt.
"Why the Conservatives would put up such high barriers for foreign musicians is beyond me," NDP multiculturalism critic, Andrew Cash, said. "This is a real attack on the country's vibrant music scene and the small businesses that help make it thrive."
For his part, Multiculturalism Minister Jason Kenney defended the move on Twitter saying it ensures Canadians are the first to get jobs.
"

@leftydammit

Its not a "fee for US musicians." Its a cost recovery fee for all LMOs, part of our effort to ensure Cdns get 1st crack at jobs"
@leftydammit Its not a "fee for US musicians." Its a cost recovery fee for all LMOs, part of our effort to ensure Cdns get 1st crack at jobs
— Jason Kenney (@kenneyjason) August 28, 2013
The increased fees pose as nothing more than a tax on foreign musicians, targeted on small businesses, which will have a devastating long-term impact on the Canadian economy. Do you agree with the Conservative government's tax on musicians? Do you accept the premise behind the tax?