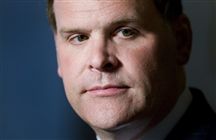 Conservatives Expand the Cabinet and the Senate
---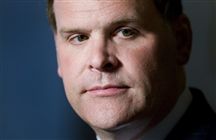 Conservative-minded people are supposed to take a minimalist mind to government. Reduce state intervention, reduce state size, reduce state spending. Today, Stephen Harper unveiled the biggest cabinet ever and appointed 3 unelected ministers to the senate. During his term in office, spending increased and Harper plans to spend more on prisons, corporate tax cuts and F-35 fighter jets.
For a man who says that appointing senators is undemocratic, forming his 55 senator majority didn't seem to be much of a hassle. As for state reduction, 39 cabinet ministers is more than plenty to get the job done and now matches Brian Mulroney and Paul Martin for having the largest cabinets ever. It is in fact, one third larger than his original cabinet in 2006.
Harper meanwhile dismissed his critics.
"I think it's important to know when you're talking about austerity, that this government has reduced ministerial budgets significantly," he said.
"So the question here is not cost. The question is making sure that we have a ministry that is broad, representative of the country and tries to use people's talents to the maximum."
So do we really need such a big cabinet? What happened to less government is more?
Meanwhile Larry Smith, Fabian Manning, and Josee Verner can comfortably settle into their new taxpayer-funded jobs in the senate which remains appointed, costly and useless.
Meanwhile, Harper tries to turn everyone's attention by stating that he wants to focus on the economy.
"The mandate given to us by the voters of Canada on May 2 allowed us to focus on the economy and more generally on stability. If the economy is our top priority, we will be working very hard on all the priorities we campaigned on."
In order to remedy the loss of Laurence Cannon, Harper has made pit-bull John Baird his Foreign Affairs minister. Baird accepted his new position stating, "As foreign minister I will be fighting hard for things like freedom, things like democracy, things like human rights, the rule of law."
Jim Flaherty, Peter MacKay and Bev Oda keep their posts. Jason Kenney will chair the powerful cabinet operations committee making him the government's chief operating officer. Peter Van Loan will now be the house leader. Tony Clement will now be the Treasury Board president and Christian Paradis takes over from where he left off as Industry Minister.
Newcomers have also been named to the bloated cabinet – Peter Penashue from Newfoundland and Labrador will now not only be the first Innu in cabinet, but also the intergovernmental affairs minister. Toronto rookie Joe Oliver will now become the natural resources minister.
If the government wanted to reduce its size, here is a good position to scrap… minister of state of sport will be chaired by Bal Gosal.
Harper has left some good advice that may be helpful to NDP leader Jack Layton who has a caucus of rookies to train. "Any hockey coach will tell you that if a team is going to keep winning over time, it must maintain a corps of veterans and then gradually blend in new talent," Harper said.
Jack Layton came out on the public scene for the first time since becoming Official Opposition leader and criticized Harper's cabinet and appointments of new senators.
"While it might be a new cabinet, there are an awful lot of the same players there that steered the last government through contempt and scandals," Layton said.
"We'll give these new ministers a fair shot. We will challenge them when they are doing the wrong thing. We'll be on the lookout for every decision that they make on behalf of the Canadian people."
In terms of the new senators, "Mr. Harper talks about Senate reform but he's doing things in the same old way, in fact even worse," Layton said.
"He's taking people who have been defeated, who have been rejected by voters…. You should earn your place in the Senate and if you can't get elected, you shouldn't be appointed to the Senate two weeks later."
Meanwhile, Harper made the best of his limited choices in Quebec when his seat count there was halved as a result of the NDP surge. Four out of his five seats will be cabinet ministers.
Maxime Bernier will be the minister of state for small business and tourism after being exiled for forgetting that he left secret documents at his girlfriend's apartment in 2008.
Ed Fast from British Columbia will become the new Trade Minister, while Bernard Valcourt returns from the Mulroney days to become the minister of state for the Atlantic Canada Opportunities Agency and francophonie.
Meanwhile, 10 of the 28 women that were elected in the 166 seat Conservative caucus made it to cabinet – none of them are newly elected.
Rob Merrifield of Alberta and Rob Moore of New Brunswick were dropped from the cabinet.
A Speaker will be elected on June 2 before the speech from the throne on June 3.
For a government whose focus is supposed to be on cutting spending and cutting government size, this new government has quite a bit of fat to start trimming off, too bad this fat can't be trimmed off as it was put there. Is this the kind of government you had in mind?