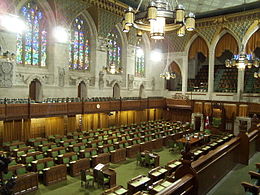 The Call for Smaller and More Efficient Government
---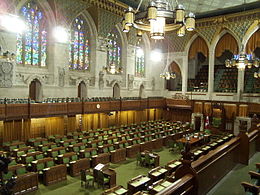 The Liberal rebuilding process will be an interesting one to watch. While media commentators have written them off, membership has soared. In my riding, which went from Bloc Quebecois to NDP the last time around, the Liberals had the second biggest burst of membership in the country and doubled what they had before – with more people coming in.
While the media have started to take sides between the NDP and Conservatives, the Liberals are in the process of rebuilding and they are getting new faces and new initiatives. One of these initiatives is smaller government. While to most, this may sound very surprising as it is the Liberals who built the bureaucratic empire that we have today, they are actually now looking at reducing its size, reforming the tax protocol to relieve people of the tax burden and work toward making our systems more efficient – at least, this is what Bob Rae and multiple insiders have been saying thus far. In January, there will be a Liberal convention and I will be taking part and I will be watching and lobbying for these things.
It is no secret that the Conservatives increased government spending by 22% and it is no secret that the NDP would bankrupt this country by the end of the first quarter of its mandate but it is great to hear the Liberals are taking a new direction that favors a more realistic and efficient approach to government.
The Conservatives recently released a redistribution plan to add 30 more MPs to the House of Commons, an endeavor that would increase the size of government further as they added enough senators to get a solid majority earlier on in their mandate. The graphic below from the Globe and Mail best describes the Conservative seat redistribution plan.
The Liberals are slamming the Conservatives' current plan due to its cost. They estimate that this current move will add $14.8 million to $18.2 million dollars to the tax payer's bill per year and that every election would cost $11.5 million more. In a time of fiscal restraint, the Conservatives like to use the word 'prudent' as they waste money left, right and center. The current seat distribution is unbalanced, but instead of adding more seats, the wise thing to do would be to either remove or rearrange existing seats to make the numbers work.
The Liberals would takes some seats away from certain provinces and redistribute them in other provinces that are experiencing under-representation. In a plan presented by Marc Garneau and Stephane Dion, Quebec would lose 3 seats, Manitoba and Saskatchewan would each lose 2 seats and Newfoundland and Nova Scotia would lose a seat each. The Liberals would then redistribute these seats to give Ontario 4, British Columbia 2, and Alberta 3. This formula would adhere to the rule that no province can have fewer seats than what they have in the senate.
The Canadian constitution states that no province can have fewer seats than they did in 1985 but the Liberals state that these rules can be changed without having to get the support of 7 provinces representing 50% of the population due to section 44 of the 1982 Constitution Act.
The Liberal plan would have no net change in the cost of MPs annually or in election campaigns. While this is much better than what the Conservatives were offering, I would go further and reform the electoral system to make sure that every vote counts and then look toward drastic reductions to the size of federal legislature.
The Conservatives cited these previous rules as their reason to add seats instead of taking them away. 
Meanwhile, the NDP favor the seat additions, but are complaining that 3 seats for Quebec isn't enough. They would prefer to keep the Quebec seat distribution at 24.35% and thus give Quebec 7 more seats. Regardless, the Conservatives armed with a majority ignored the NDP call for more Quebec seats.
In conclusion, don't look to the NDP or the Conservatives to be prudent financers with our money as they both support big government and have both demonstrated it on numerous occasions. It is time that government reduced its size of legislature and started to cut into its complex webs of fat that we call bureaucracy and it is time that Canada became a more efficient and flexible country fiscally and it is nice to see that the Liberals are starting to take the initiative.