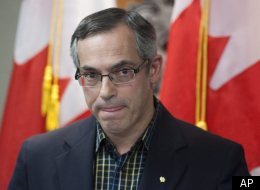 NDP: Tony Clement Should Turn Himself In
---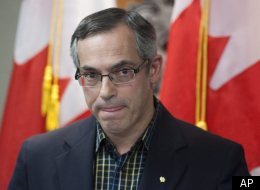 The NDP have disclosed documents that prove that Tony Clement had a say in
how the $50 million G8 "slush fund" was managed
. In response to their findings, NDP MP Charlie Angus is calling on Tony Clement to turn himself in to the police. Clement fought back claiming that the NDP were only reusing old facts and changing the notion of recommendation into order.
The documents obtained under the Access to Information Act found a contradiction in Clement's testimony.
Tom Dodds, from FedNor, a northern Ontario development agency, says his agency helped Clement's office send letters to municipalities which stated that their collective 242 projects would not receive funding and nor would "their projects would not be forwarded to Minister Baird for his consideration."
"A list of unsuccessful applicants was provided by the minister's office to FedNor officials and letters were prepared in accordance with the direction received from the minister's office.
Finally, once Minister Clement's office provided the list of recommended projects to Minister Baird's office, FedNor officials transferred the catalogue of projects to Infrastructure Canada officials. All 242 project proposals were sent; this included the 32 projects which were recommended by Minister Clement."
Memo summarizing Dodd's Involvement in Legacy Fund
Source: Huffington Post
The memo was written by the deputy minister of Industry on the same day as Clement told a commons committee about his role in dispersing the funds.
"It is my understanding that MINO (Clement's office) advised Infrastructure Canada which projects should be supported under the G8 Infrastructure and Legacy Fund and their staff prepared contribution agreements for them accordingly."
Tom Dodds, FedNor – January 13, 2010 – Email
Source: Huffington Post
"That's just a myth," Tony Clement told the commons committee. "It never happened that way. We were not involved in selecting these projects."
Clement went on to explain that 242 projects were submitted by Municipalities but he then restricted it down to 33 where 32 of which got the approval.
In September, Clement told reporters that his direct influence in the use of the fund would be illegal and went as far as to say:
"If I was the decision-maker, if I had set up a parallel process and created a situation where the auditor general did not know — that's their (opposition MPs') accusation — I'd be resigning right now and turning myself in to the local police office."
Tony Clement – September 2011
Source: Huffington Post
The former Auditor General slammed the Tories for misleading Parliament on G8 matter. The issue led to a Motion of Contempt which ended with a majority win for the Conservatives.