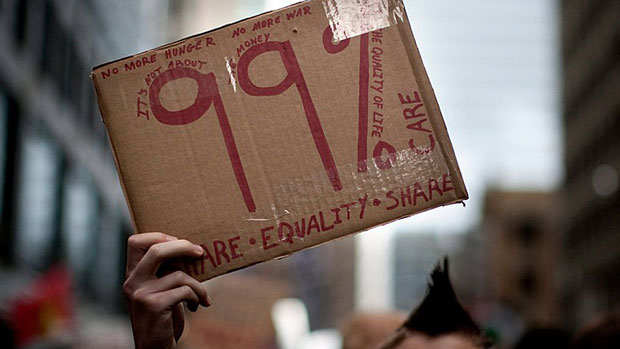 Poll: No Link Between Income Gap and Corporate Profits
---
Canadians agree that the gap between the rich and poor is increasing but they aren't buying that the cause is corporate profits. In fact, a recent poll suggests that Canadians don't attribute any concrete blame for the issue.
In terms of the size of the gap, 66% of respondents believe that the gap has been the biggest in history – as opposed to 27% who responded that they didn't and 4% who thought the gap got smaller.
In terms of the cause 74% of respondents gave an answer but  there is no clear cause, but there are a few.
Causes for Gap Between Rich and Poor

Tax breaks for the rich: 18%
Capitalism helping the rich: 14%
Regional or Structural Disparities in Economic System: 10%
Government Policies: 7%
Fewer Jobs for the Middle Class: 6%
Greed and Speculation: 7%
The wealthy work harder and earn what they make: 5%

Source: CBC News
The poll also suggests that opposition of corporate profits is dropping. The bulk of those who said that corporate profits were bad were from Atlantic Canadians, older respondents, lower-income Canadians, and NDP supporters. The positive views mainly came from Conservative supporters.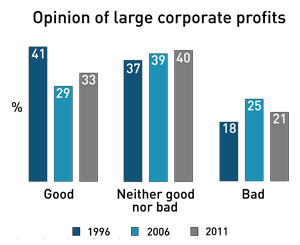 When it comes to fixing the problem, 52% strongly think and 30% somewhat think that the government should be finding ways to shrink the gap.
Telephone interviews for the Focus Canada 2011 survey took place between November 21 and December 14, 2011 and surveyed 1,500 Canadians of age 18 and older. The margin of error is slated as plus or minus 2.5%, 19 times out of 20.