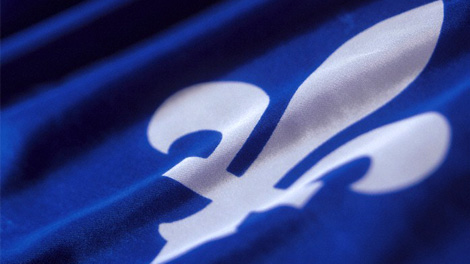 Tories Linked to Quebec Construction Scandal
---
The Quebec construction agency is under investigation for corrupt activities with the provincial government and Data Analysis has drawn a link between the companies being investigated and money flowing to Conservative party coffers.
The Conservatives have received donations from dozens of employees working for three engineering firms that are implicated in high profile investigations that are part of a public inquiry.
The donations illustrate that federal politics isn't a stranger to corporate ties which are now being investigated and scrutinized as part of a public inquiry.
The billions of dollars that have been unveiled as spending in the 2009 federal budget was rewarded an influx of contributions to Montreal Conservative ridings by affiliates of the companies that are now under investigation.
The public inquiry that is underway in Quebec is investigating the role of engineering-consulting firms in wider scandals which feature collusion, kickbacks, Mafia ties, illegal political financing and money-laundering.
This is the first major tie to federal politics in what has been a provincial scandal plaguing an unpopular Charest government.
The Canadian Press analyzed donation data from these firms and found that funds from these companies turned a Conservative riding association in Montreal that had no hope of building and existing into a financial powerhouse in early 2009.
The Laurier-Sainte-Marie riding, a left-leaning riding that is home to some of the country's most progressive politics, saw the Conservatives be placed in 5th place – after the Green Party – but with the influx in donations, the riding association racked up a $288,823.37 surplus by the end of the year due to donations.
The riding got 5 times more than many Conservative ridings in the west. PM Harper's riding only saw $57,103.75 in donations that year.
The influx of money in the riding is being partially credited to Harper's appearance at a May 20 fundraiser which was attended by dozens of engineering executives which are now under investigation.
The funds came from employees who work for BPR, Roche Ltd, and Leroux Beaudoin Hurens & Associes, which are among the largest firms in Quebec.
Law enforcement claims to have uncovered a system of kickbacks that the municipal politicians received in exchange for lucrative contracts to upgrade local water installations.
In Mascouche, just off the Montreal Island, Leroux Beaudoin Hurens & Associes head Jean Leroux was arrested with 15 other people earlier this month on charges related to the alleged collusion scheme.
Leroux's court appearance is set for June 19 and it has been found that he donated $666.66 to the Laurier-Saint-Marie Conservative association in 2009. On the same day, Vice President Rouche Ltd, France Michaud donated $400 to that same riding association.
Michaud was arrested in 2011 for allegedly being part of a similar collusion scheme in Boisbriand, another off-island town. She denied wrong doing and pleaded not guilty to the charges and remains the VP of the company.
An exclusive gathering with then public works minister Christian Paradis took place before a fundraiser and included Michaud and three executives from BPR.
A spokesperson for Paradis said that the minister doesn't recognize Michaud's name. Paradis is now in charge of the industry profile.
Two BPR employees were arrested in 2011 as part of the Boisbriand investigation into the way contracts were awarded. The first employee, Rosaire Fontaine, donated $500 to the Conservatives in 2009 and $950 in 2007. Fontaine was arrested again in last month's police round up. Second arrested, Claude Briere, donated $800 in 2007.
Andre De Maisonneuve, another BPR employee, was charged this month for fraud in connection to his handling of Mascouche's municipal contracts.
BPR said Briere has left the company while Fontaine and De Maisonneuve took an administrative leave due to the investigation. Fontaine and Briere have until May 11 to enter a plea on the charges.
The Conservatives weren't the only ones receiving funds from the companies. The Liberal riding association of Chambly-Borduas got $470,755.41 in donations in 2009 – $182,000 more than the Tories managed in Laurier-Sainte-Marie – partly thanks to donations from four BPR executives.
The Liberals attribute the spike in donations to a successful fundraiser on June 4, 2009, which was attended by then-Liberal leader Michael Ignatieff. The money was then transferred to other Quebec Liberal riding associations. The influx in funds of the Liberal party came from Law firms whom contain donors that have been linked to the fraud scandal in Quebec and have since been arrested.
During the 2011 election campaign, an audio recording of a discussion between SM Group President Bernard Poulin and construction mangate Tony Accurso about influencing the appointment process of the Montreal Port Authority's board of directors was released.
The plan was to enlist Dimitri Soudas, one of the most powerful employees in the PMO to set the ball in motion.
Harper responded to the controversy during the campaign stating that the candidate Soudas preferred, Robert Abdallah wasn't appointed but was later hired by one of Accurso's firms.
Accurso faces charges of fraud, conspiracy, influence-peddling, breach of trust and two counts of defrauding government.
Poulin's name was on a guest list of an exclusive event held before the May 20 fundraiser which had a reception with the Prime Minister. People associated with Montreal engineering firms continued to donate to the Conservatives throughout that spring.
A dozen of employees from CIMA, one of Quebec's largest engineering-consulting firms donated nearly $10,000 to the Conservative association in Laurier-Sainte-Marie. CIMA was also part of a consortium that won the contract to study the Champlain Bridge. As of yet, there are no criminal ties attached to CIMA and it is noted that employees from other engineering firms donated large amounts to the Tories.
"It's pretty clear the people that make contributions," Conservative Senator, and one of the key organizers of the May 20 event, Leo Housakos said.
"If you look at various reports you'll know who they are. Their names speak for themselves. Those are my friends, that is my network, and I have a democratic right to solicit people."
Whistleblowers disagree with Housakos, charging that there have been links to corruption in the construction industry and illegal financing of provincial political parties.
An undercover reporter for Radio Canada posed as an investor and recorded Pierre Coulombe, an influential provincial Liberal organizer and recently a prominent Conservative organizer, suggesting that Quebec decision-makers could be accessed for a fee. He was overheard telling clients that instead of paying political insiders, they should just promise future jobs.
Coulombe suggested that some of the working conditions would include payments for politicians, $25,000 per year for multiple years upon retirement and require the attendance of only one meeting annually – and occasionally send them on business trips to Europe.
Coulombe explained that he over-exagerated in the video and overstated his level of access to government contracts.
From 2006 to 2008, Coulombe was the Conservative's chief Quebec organizer.
What do you think of these new revelations in a scandal that encompasses corruption and political influencing?