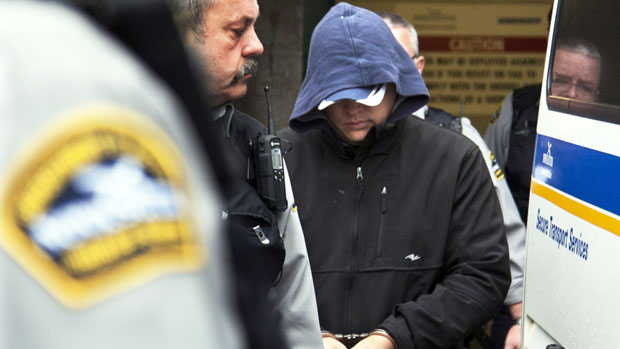 Conservatives Fail on National Security
---
The Conservatives are usually the ones prided with policies pertaining to national security and protecting countries from foreign threats. Not only did the Conservatives fail to live up to their mantra, they endangered our allies.
A leak of sensitive information the magnitude of WikiLeaks has not only compromised Canadian security, it has compromised the security of the Five Eyes intelligence alliance including the United States, the UK, New Zealand, and Australia. Among the data that was leaked by Navy Sub.-Lt. Jeffrey Delisle to the Russian government for a course of 4 years and a rate of sale of $3,000 per month, was highly sensitive information pertaining to the positions and strategies of units of all of our armies along with information we had been gathering on situations overseas. Our allies are infuriated, Canada's security and integrity have been compromised and where was the Conservative government to make sure this would never happen?
On top of that, American governments usually get briefings when these kind of situations take place. The Canadian government has done everything in its power to minimize and hide the facts of the affair from Canadians.
US President Barack Obama blocked a Chinese national company from buying out a wind farm project in northern Oregon near a Navy base where drones and military weaponry are routinely tested. He cited national security and now with Canada's intended sell off of Alberta crude oil to China, our American neighbors are stating that a Chinese takeover would endanger national security even more.
It should be common sense that the Canadian government block this deal but Harper has his heart set out on Chinese ownership of our land, our resources and our economy. Not only is the planned CNOOC purchase of Nexen a threat to Canadian National Security and Sovereignty, it is reckless and painful economics. One of the clauses in the deal which was hidden in the recent omnibus bill states that China will have precedence over Canada when it comes to the usage of these resources. In other words: when supplies dwindle, we take the cut, not them.
In the end of the day, not only have the Conservatives put our national security at risk, they have endangered our allies and trade partners to the point that diplomatic relations can and will deteriorate and as a consequence, Canada will lose its trustworthy reputation – thus taking us off the table in future trade deals and future economic decisions that we rely heavily on.
What do you think of the way the Conservatives handled the information leak and the Chinese purchase of Canadian oil?