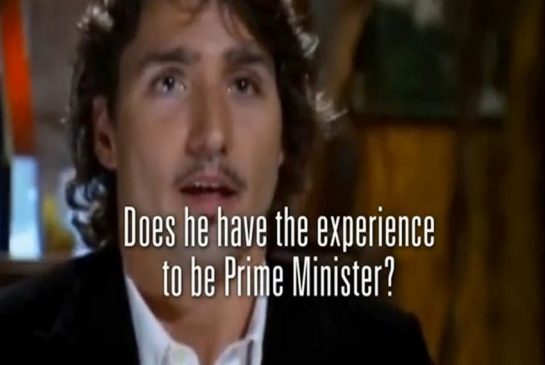 Conservative MPs reject Harper's latest taxpayer-funded campaign
---
While the PMO and Prime Minister Stephen Harper think it is alright to use taxpayer money to fund a campaign of smears and deceit, a growing number of Conservative MPs are standing up for their principle and rejecting petty and desperate politics. Recently the Liberal Party got a leak of "10-percenter" ads the Conservatives planned to mail constituents on tax-payer dimes to attempt to smear Justin Trudeau.
It is clear Harper is in way over his head with plans to spend $175 to $29,050 of taxpayer money to fund his campaign of smears and deceits in his desperate bid to slow support for Liberal leader Justin Trudeau. You don't need to look further than eight Conservative MPs to see discontent, seven of which released a statement.
"I haven't sent out an attack ten-percenter for over four years. It's just not my style."
Laurie Hawn, MP Edmonton
"I don't feel it's appropriate for me to do it."
Joe Daniel, MP Toronto
"I don't participate in criticizing anybody else. I like to talk about me. I don't like negative advertising, I don't use it, and that old saying — I control what I can control. I've voiced my opinion on it, I don't like it,"
Larry Miller, MP Ontario
"I don't use that type of householder. I haven't heard from anyone who's going to either."
Kevin Sorenson, MP Alberta
"I generally use them for things like advertising our pancake breakfast or our Christmas open house and maybe some of the other things I'm trying to communicate to my constituents."
Mike Lake, MP Alberta
"I won't be participating in that program." [My constituents] "are not all that thrilled by negative attacks."
Brent Rathgeber, MP Edmonton
"I always, just myself, try to focus on policy rather than personality. I know there are other approaches and I can't tell other people what to do. But for me, it's different, it's a different way."
Stephen Woodworth, MP Kitchener
It is worth noting the MPs who revolted against the Conservatives over freedom of speech have also rejected the ads, these MPs include Mike Allen, Stephen Woodworth and Brent Rathgeber.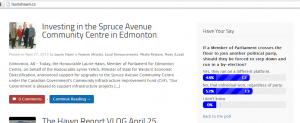 Upon investigating some of these MPs, Laurie Hawn has asked his constituents if crossing the floor was acceptable – could he be considering leaving the Conservative party?
It is clear the Conservative party has lost their principle and moral authority to govern. Stealing taxpayer money to fund a political campaign should not be accepted and outlawed by the next government. It is clear the Conservative party has failed their constituents and those who are represented by Conservative values. There is no way the current Conservative party can continue to govern based on its undemocratic practice of muzzling MPs and controlling all departments. There is no way the Conservative party can continue to represent Conservatives if it is able to lose over $3.1 billion on anti-terror measures. There is no way the Conservative party can remain credible if theft is a justifiable act.
Prime Minister Stephen Harper defended the taxpayer funded ads stating, "There are House of Commons rules for communications that we do with constituents across the country."
"All parties work within those rules, and all parties use those activities and use those rules."
Trudeau condemned the act and took note of the Conservative MPs who stood up for principle rather than petty politics.
"It is a little egregious that these negative, malicious attacks come on the public dime, and that's why members of the prime minister's own caucus are disassociating themselves from this tactic," he said.
Do you agree with Stephen Harper's taxpayer funded smear campaign? Should Conservative MPs who still stand for principle and conservative values leave the Conservatives in protest?