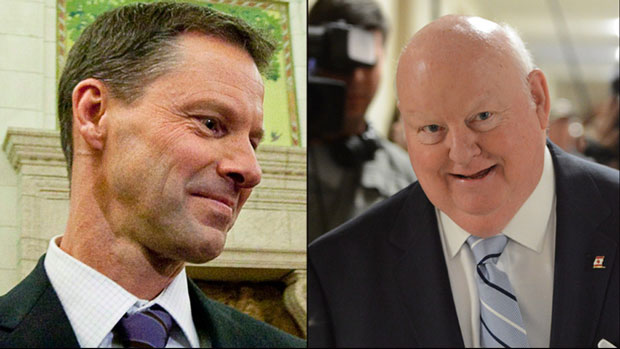 The Duffy Affair: Conservatives whitewashed audit report
---
Recent senate reports obtained by CTV reveal the final copies had omitted many of the crucial details that surround disgraced senator Mike Duffy's scandal. The edits turn certainties into uncertainties and flat out omit other parts, key to answering the many questions floating around these days.
The original report said former Conservative Senator Mike Duffy broke the senate's "very clear" and "unambiguous" residency rules. The report noted Duffy's use of his "primary residence" being primarily in summer and otherwise being in Ottawa and thus did not meet the requirements for the housing allowance. The published report stated the rules were unclear.
The original report also found Duffy's flight patterns were centred around Ottawa and Duffy registered his address in Ottawa "for several official purposes."
The original report revealed Duffy's lawyers tried to get him exempted from the audit.
The aforementioned revelations of the original report confirmed what was in the headlines the past few days.
Sources tell CTV the whitewash of the audit was part of Mike Duffy's deal with Prime Minister Stephen Harper's chief of staff Nigel Wright which saw Duffy's $90,172 debt to taxpayers given to him as a gift.
On May 15, the PMO released a statement confirming Wright's payment of Duffy's bill. Duffy sent an email the night before telling CTV he took out a loan and received no money from Wright.
What do you think of CTV's finding that the Conservatives whitewashed the Deloitte audit before it was released? How much more do the Conservatives have to hide?