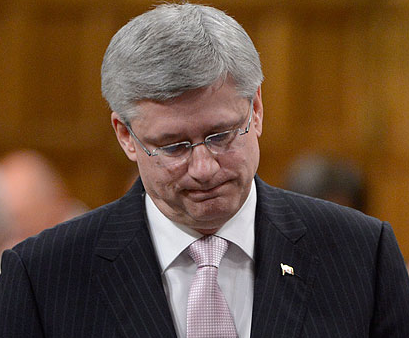 The Duffy Affair: Senate committee sends case to RCMP
---
The Senate's Internal Economy committee has unanimously sent senator Mike Duffy's expense claims to the RCMP for investigation last night. The motion came from Conservative Senator Larry Smith after the committee heard a report from Senate Clerk Gary O'Brien which revealed a pattern of living expense claims in Ottawa while working on senate business outside the capital. This comes after days of relentless pounding from the opposition and Liberal Senators who asked for this days ago.
O'Brien explained there were 18 days last August where Duffy claimed per diems on the grounds he was working on senate business. Senate staff refused the claim because it understood Duffy was in his PEI cottage on vacation.
O'Brien and Senate director of finances Nicole Proulx explained their staff rejected 25 of 49 expense claims over a period of time, including during the writ period around the May 2 election in 2011. Senate rules are clear and state that senators can't claim campaign expenses from the senate.
The Deloitte audit revealed Duffy had claimed 12 days of a Florida vacation as senate business. Shortly after, Duffy said it was a mistake of his staffer. However, O'Brien says it is "not an isolated incident, but represents a pattern that raises concerns."
The committee in a rare gesture opened its hearings to the public after media found out its chair, David Tkachuk and Harper's former press secretary Carolyn Stewart Olsen whitewashed the initial report.
Duffy, however, was a no show even though he told a reporter he would be, "Why wouldn't I?"
The meeting was chaired by Tkachuk and Olsen said the three-person subcommittee that doctored the report didn't know the money came from Harper's former chief of staff Nigel Wright.
The file may now be in the hands of the RCMP, but questions should soon be raised over their ability to conduct an independent investigation. In 2011, Public Safety Minister Vic Toews was mandated oversight of the agency and can control who can speak to who. What do you think of the committee's decision to send the file to the RCMP? Do you believe Olsen when she says they didn't know the money came from Wright and not Duffy himself?