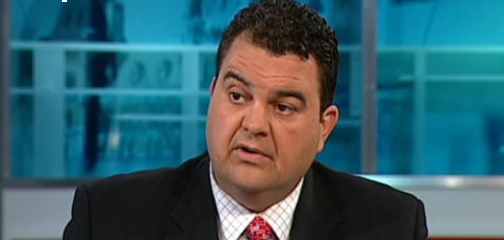 Robocall Scandal: Dean Del Mastro breaks the silence
---
Conservative MP Dean Del Mastro broke the silence yesterday after allegations of overspending and confusing robocalls arose a year ago. The allegations led to a Parliamentary Committee that was supposed to question Del Mastro and when the time came to get the answers, the NDP chair shut down the committee. Del Mastro spoke on CBC's Power and Politics demanding Elections Canada either drop a charge or clear his name.
Del Mastro lashed out insisting he didn't overspend his limit.
"I've been patient because I've been waiting for Elections Canada to go through the evidence I've provided. I've answered every question they've asked, I've provided every piece of evidence that they've requested. I've had absolutely nothing to hide from them in any regard," he said. "Some months ago, they indicated to us that they had completed the investigation and still, here we are with no word from Elections Canada."
Del Mastro said the investigation is pretty much finished and he believes his name will be cleared of wrong doing but the affair may still be far from over.
Yves Côté, the commissioner of Canada Elections,can either accept the report or have the case referred to the Director of Public Prosecutions where charges may then be laid.
Elections Canada kept mum on the status of the Del Mastro investigation. "Elections Canada policy is not to confirm or deny an investigation or whether one has been completed," said spokesman John Enright.
Del Mastro said Elections Canada was in a "difficult situation" and urged them to go public with the status of his investigation.
Elections Canada found no signs of a reimbursement, refuting Del Mastro's continued claim that a cheque he wrote to Holinshed Research Group – of $21,000 which exceeded the allowable limit by $2,100 – was just a "deposit cheque that was fully reimbursed by the [riding] association and the campaign."
Del Mastro also said the receipt document was legitimate, saying claims otherwise are "preposterous," despite very similar handwriting to that of his official agent, Richard McCarthy.
Del Mastro was the chief defender of the Conservatives last year when the Robocall Scandal broke. He repeatedly claimed the Conservatives did nothing wrong and even tried to blame the Liberals. But the tables turned when residents of his riding claimed to be getting robocalls from a person named Jeff, Del Mastro's Liberal opponent.
So will Del Mastro's name be cleared or is more news going to arise on the matter?