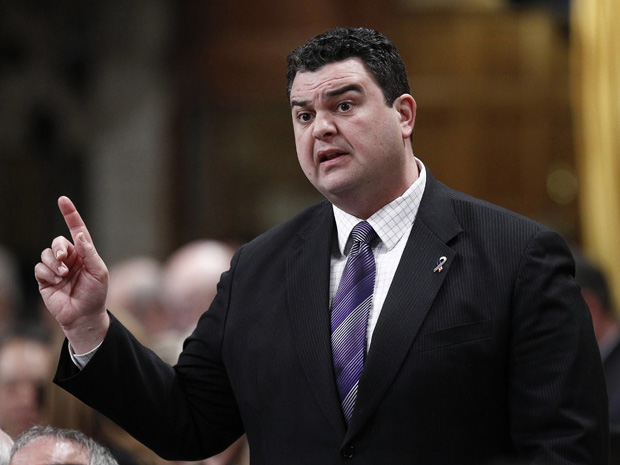 Has anyone heard of Jeff? Del Mastro implicated in Robocall Scandal
---
Conservative defender Dean Del Mastro has found himself in hot water after two robocalls on May 2 left some of his constituents confused. Residents in Del Mastro's riding allegedly told his Liberal opponent Jeff Leal they got calls from "an imposter" and this was then reported through the Peterborough Examiner.
The message urged people to go vote and allegedly came from "Jeff."
It turns out that Jeff is the name of Dean's Liberal opponent – the party that Del Mastro charged was responsible for the robocalls. Jeff Leal told the Peterborough Examiner that he had heard complaints from constituents that said the caller was "an imposter" pretending to be him.
The same paper shows that Del Mastro admitted his responsibility to these calls, except, he said that Jeff was in fact Jeff Westlake, his campaign manager.
Two Jeffs are now at play but no one knew exactly which Jeff was the one who signed off the message and considering the opponent was named Jeff and would be more reputable than Del Mastro's campaign manager, there is cause for confusion.
Del Mastro had Campaign Research, used by 39 other Conservative campaigns, to send out the robocalls that were a message from "Jeff."
Nick Koivalis, principal partner to Campaign Research, defended the robocalls.
"He did identify the campaign office phone number on the call display," he said. "And Jeff, his campaign manager, introduced himself at the front of the script. I think they could have done a better job on identification, but it's pretty clear."
However, he said that the calls in Guelph couldn't easily be identifiable.
"The person says they're somebody they're not," he said. "They don't give a phone number to call back. They're two different things."
What do you think of this new revelation?