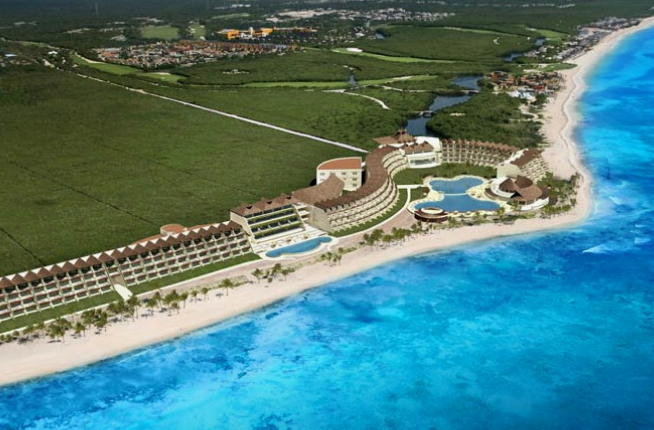 Who want's to go to Cancun?!
---
A former Conservative-appointed CEO of the Royal Canadian Mint, Jim Love is under scrutiny for his handling of taxpayers' money.
A CBC investigation recently uncovered the mint has paid for staff and senior executives over the past five years for attending international coinage conventions to go on sightseeing and networking junkets in the days after the conferences officially ended.
Following a congress last year in Mexico City, 11 mint employees, including a Conservative-appointed director decided to bill taxpayers for a three day stay at the luxurious Grand Velas Riviera Maya beach resort near Cancun.
Love also became infamous for the vacations the Mint paid for his wife. He billed taxpayers $44,566 for his and his wife's flights, hotels, taxis and meals for two trips.
The first trip, on Sept. 30, 2010, was from Sydney to tropical Cairns, in northeast Australia where the Loves got a tour of the Australian mint at a further expense to the Canadian mint. It lasted three days. Among the trip, Canadians were billed for a daylong boat trip to Great Barrier Reef, with global mint-industry executives hanging out on deck in swimwear.
The second trip, two years later was to Vienna where Love and his wife attended the next Mint Directors Conference. They again went on the post-conference tour which featured a voyage by train through the Austrian countryside followed by a couple nights in Salzburg.
Under new management since February, the mint has since repealed the policies which allowed such abuses to happen.
This presents an about face considering what Harper said in his days as Leader of the Official Opposition. Harper denounced then-CEO David Dingwall for "scandalous" spending and railed, "Will the prime minister now do the right thing and ask the auditor general to do a thorough investigation?"
External auditors cleared Dingwall of wrong doing, but he became infamous for his response to accepting benefits after he resigned: "I'm entitled to my entitlements."