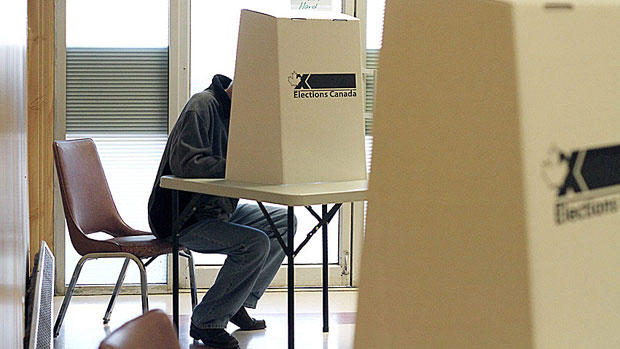 Firm misdirected Northern Ontario voters says former employee
---
A former employee of the Responsive Marketing Group, hired by the Conservatives during last year's election campaign, says she wrongly informed votes in a northern Ontario riding. In a sworn affidavit by Annette Desgagne she states that she called voters in the riding of Nipissing-Tamiskaming to tell them to vote at a place other than what was indicated on their election card.
Desgagne said that she made the calls off of a script given to her by the company that had been making calls to identify Conservative voters for numerous Conservative candidates.
"I talked to many people all over Canada over the three days in advance of the election, reading from the change of address script," Desgagne said in the April 13, 2012 affidavit.
The document was given to Federal Court to support a motion to overthrow last years election results in 7 ridings. Only one of which, Vancouver Island had a legitimate polling change.
Ridings Being Overthrown:
Don Valley East in Ontario, won by Conservative MP Joe Daniel by 870 votes.
Nipissing-Timiskaming in Ontario, won by Conservative MP Jay Aspin by 18 votes.
Saskatoon-Rosetown-Biggar in Saskatchewan, won by Conservative Kelly Block by 538 votes.
Vancouver Island North in B.C., won by Conservative John Duncan by 1,827 votes.
Winnipeg South Centre in Manitoba, won by Conservative MP Joyce Bateman by 722 votes.
Elmwood-Transcona in Manitoba, won by Conservative MP Lawrence Toet by 300 votes.
Yukon won by Conservative Ryan Leef by 132 votes
Nipissing-Tamiskaming was one of the ridings with the closest outcomes where the Liberal incumbent Anthony Rota lost by a mere 18 votes to Conservative Jay Aspin.
The affidavit also states how a supervisor named Stephanie ignored Desgagne's concerns and told her to keep making the calls according to script.
"There was a general feeling of confusion amongst the callers as the supervisors walked the floor and repeated 'stick to the script.'

Our concerns were ignored and we had to keep reading and repeating the same scripts about changes of address for polling stations made by Elections Canada."

Desgagne said in the affidavit
The court challenge was presented by the Council of Canadians in the name of individuals in the affected ridings that were mislead and have claimed to be contacted fraudulently.
This is the first court action since the news of Robocall broke and is acting on 7 out of 200 ridings which Elections Canada said were effected in the last election.
The Conservatives denied wrong doing and knowledge after having Dean Del Mastro defend them while stating different positions and often stating that the entire fiasco was nothing more than a smear campaign.
Conservative lawyer Arthur Hamilton said that he will try to get the court order thrown out as he says it is "flawed" and he characterized it as a "publicity stunt."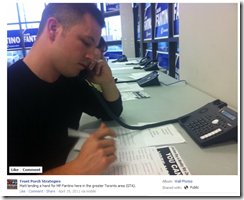 But no one could have been more public than the Republican-linked firm that touted its aid for the Conservative campaign and may have broken section 331 of the Canada Elections Act leading to consequences of a $2000 fine or 6 months in prison if intention is proven.
Read more about it here: Tories got Republican Helping Hand Last May?
Are you surprised to hear the latest news about the affidavit confirming illegitimate calls were made?