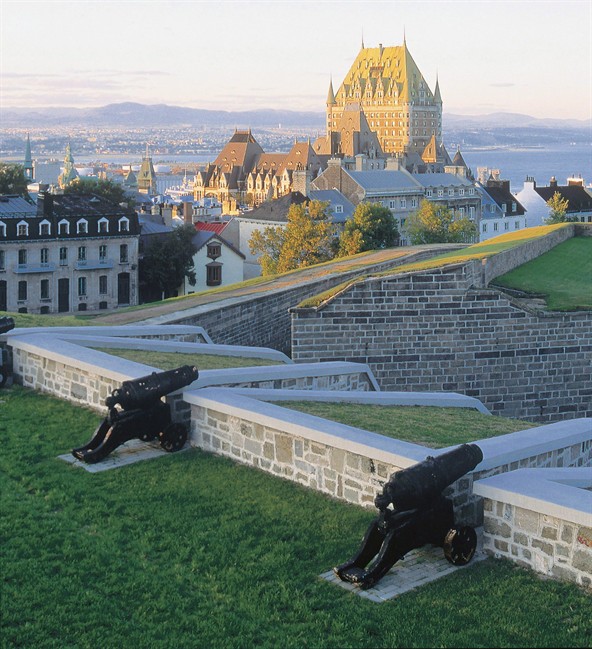 NDP Plays Political Games with National Unity
---
The NDP's Unity Act states that if Quebec sovereigntists can garner 50%+1 of the votes in a referendum, or a bare majority, Quebec can form its own country. The bill would repeal the Clarity Act which was introduced in 1995 when Quebec came marginally short of separating from the rest of Canada and inherits the bulk of the views that were taken with the Sherbrooke Declaration of 2005. Additionally, this kind of policy would never work within the NDP itself.
"Instead of playing the games that the Liberals have always sought to play with this file and dropping us into the void as the Bloc would do, we're proposing something constructive that is a positive way forward," NDP Leader Thomas Mulcair said.
The Clarity Act was introduced by the recommendation of the Supreme Court of Canada during the last referendum to help the federal government establish what would be considered a legitimate referendum and what would be legitimate conditions for the country to separate. While the Clarity Act called for a "clear majority" in favor of a referendum with a clear question, no set threshold was put in place.
National Unity comes to the table as the Bloc Quebecois tabled private member's bill C-457 to abolish the Clarity Act. It also comes as Quebec's provincial government is currently run by the Parti Quebecois, which has a mandate to propose a referendum when it thinks the populace is ready.
The major parties are set to vote down the bill, but Bloc Quebecois leader Daniel Paillé is pleased with the NDP's commitment to replace the clarity act launching a bid to the party to start its implementation now.
"If they want to replace the Clarity Act, I invite them to abolish the Clarity Act," he said.
With no set threshold in place, the NDP, as Liberal leadership candidate Justin Trudeau points out, is taking a calculated gamble.
"You cannot be half pregnant on the question of Canadian unity," Trudeau told reporters. "[NDP Leader Thomas Mulcair's] willingness to equivocate, his willingness to be open to a 50 per cent plus one vote on sovereignty takes us back in a direction that we don't want to go. It's a very careful political calculation by him to appease his strong nationalist base in Quebec."
With a duty to run a country, it is noteworthy that national unity is not a political game and should not be used as a tactic to buy votes. However, Mulcair has made it clear how his party would handle a third referendum if they ever took office.
"The side that wins wins."
Mulcair went on to reference an upcoming referendum on Scotland's independence from Britain.
"That's the rule that's being followed by the mother of all parliaments in Westminster," Mulcair said.
This isn't the rule used by his own party to modify aspects of its constitution. According to Article XVI on page 13 of the NDP's constitution, "This constitution may be amended by a two-thirds majority vote of all delegates present and voting at any Convention." If the NDP needs 2/3 majority of support to modify aspects of its own party, why would only 50%+1 be needed to decide the fate of the country? Do you have an answer for that question?