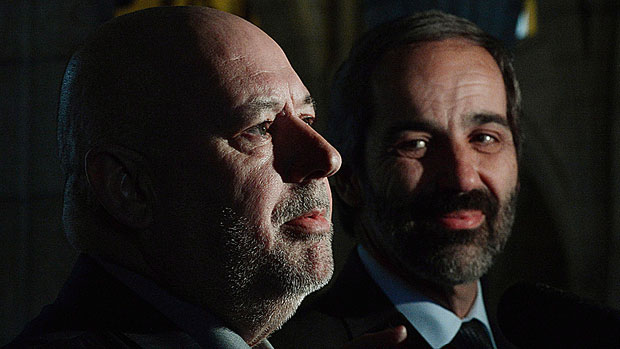 NDP: Don't worry Claude, we're coming for you too!
---
The NDP launched robocalls yesterday to attack their former MP Claude Patry for defecting to the Bloc Quebecois last week. Patry left the party because of their stance on the Clarity Act and Quebec nationalism.
Canada obtained a copy of the robocall where NDP deputy national director Chantal Vallerand narrated the following message to Patry's constituents.
"Last week, he mocked you and all voters in Jonquière-Alma in quitting the NDP to join another political party," Vallerand said in French.
"We believe Mr. Patry should have the courage of his convictions by stepping down and running in a byelection. Since Mr. Patry didn't ask your opinion before making his decision, we decided to do so."
The call then instructed listeners to press 1 to be redirected to a voicemail box where they can leave a message for Patry and provides a toll-free number for the NDP, as well as the address for the party's headquarters in Ottawa.
Bloc Quebecois leader Daniel Paillé called the NDP's action 'shameful.'
"Now that we're in the leadership of Tom Mulcair, who falls into the old habits of the Conservatives, and who says we're going to do robocalls, and who says we're going to apply partisan pressure, I think on the part of Mr. Mulcair, it's shameful," Paillé said.
Mulcair defended himself stating:
"I'm extremely okay with that approach by the party. I find that it's outrageous that someone who presented himself with one political party, without having the courage to consult the people in his riding, could quickly change parties," Mulcair said.
However, while the NDP has held this position for a while, the current electoral system acts to elect MPs based on the idea that the MP represents the riding and not a particular political party. It appears the NDP are playing politics with this matter.
Patry isn't the first defection to the NDP, last year, Lise St-Denis crossed the floor to the Liberals and the NDP responded by attacking her character and slandering her.
What do you think of the NDP's response to Patry's defection?