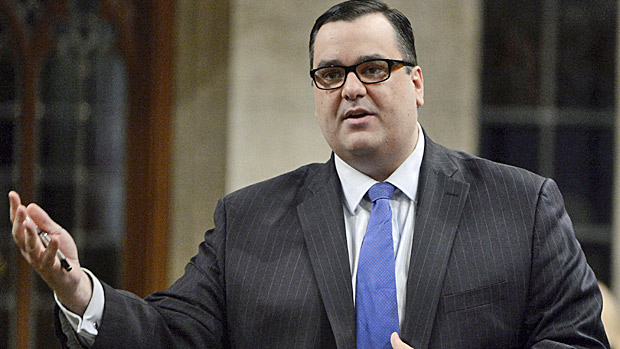 The Duffy Affair: Harper absent, Question Period chaotic
---
Prime Minister Stephen Harper was expected to be in Question Period yesterday but decided not to show up. The opposition has many questions and if the scandal wasn't already noticeable, his absence was even more notable. Conservative MPs were left to scramble to find answers, usually attacking opponents over controversies of their own, Trudeau's senate comments and the NDP MP that's known for not paying taxes.
Harper's absence is quite interesting considering his promise of accountability and integrity in 2006. Canadians are still waiting as the Duffy affair digs deeper and deeper.
However, despite Harper's absence, Question Period went on and NDP leader Thomas Mulcair led the charge for answers.
"Will the prime minister not answer questions?" asked Mulcair. Heritage Minister James Moore took Harper's spot, blaming the NDP for not supporting the government's senate reform plans.
Mulcair responded, "There we go with the Conservative playbook. Plan A is to hide out in South America. Plan B is to blame the Opposition. Why do they not try Plan C, which is to start telling Canadians the truth?"
Harper has thus far dodged all questions concerning his former chief of staff Nigel Wright's dealings with disgraced senator Mike Duffy.
Moore then tried to deflect the NDP's charge, asking how many of their MPs haven't paid their taxes. Last week, NDP MPs Tyrone Benskin and Hoang Mai were revealed to have long standing debt with the Canada Revenue Agency. As Question Period progressed, Conservative MP Pierre Poilievre described the NDP as "tax cheats" and "tax evaders."
Liberal leader Justin Trudeau asked if the government would support his party's motion in the ethics committee to "study the scandal facing the PMO and to offer the prime minister and Nigel Wright an opportunity to bring transparency to this issue."
Moore responded, saying the committee is already probing the issue "as is the Ethics Commissioner, as is the Senate office of ethics, and that is where these matters will be addressed."
The Conservatives killed the Liberal motion, prompting swift response from Liberal MP Scott Andrews who moved the motion.
"Once again, the Conservatives want to cover up and deny a public hearing into this very important issue"
Over the weekend, Liberal leader Justin Trudeau weighed into senate reform.
"We have 24 senators from Quebec and there are just six from Alberta and six from British Columbia," Trudeau said according to the newspaper report. "That's to our advantage."
Moore used Question Period to attack Trudeau on the statement and Conservatives charged he was pitting east against west.
When Trudeau was questioned about the statement, he stood by it saying he was merely stating a fact, not opinion, about the "numerical reality of the Senate and the challenges around reforming it."
Trudeau added, "I am a Quebecer and from time to time when I am speaking with Quebecers I might use the word 'we.' However, in my choices of policy, in my approach to this country, I have always spoken for and to and with all Canadians and I will continue to."
The Supreme Court of Canada is investigating whether reforming the senate would require opening the constitution, in which every province would have to agree to change. As it stands, Quebec would lose the most from these reforms and negotiations would likely break down. Trudeau has also promised not to reopen the constitution. Results of this investigation are due in November, shortly after the ruling of the Quebec Court of Appeal which is due in September.
Trudeau, meanwhile, clarified his stance on the senate, rejecting NDP calls to abolish it and opting for an elected senate. The Conservatives have tried to spin Trudeau as pro-status quo.
"I find that to want to abolish the Senate without consulting the Quebec government, without listening to what other provincial governments have to say on the matter, is a mistake," Trudeau said. "It's Stephen Harper's mistake not to consult the provinces in his Senate reform. It is Thomas Mulcair's mistake do not speak to the provinces with his plan to abolish."

"To see the reaction of francophones outside Quebec and especially Quebecers who understand at some level that it is the weight of the Senate that ensures —" he said, without completing his sentence. "We have 24 senators from Quebec and there are just six from Alberta and British Columbia. It's to our advantage. To want to abolish it is demagoguery. We'll have to improve it."

"We need to restore confidence in our parliamentary system," he said. "There was a lot of cynicism. If we want a government that can function well, a society that governs well, people should know that the rules are the same for everyone."
Clearly, for a Prime Minister who ran on accountability, hiding and dodging the Duffy affair has taken a hit to Harper's credibility and the innocence of his conduct. What do you think of Harper's absence and the way Question Period was conducted without him?