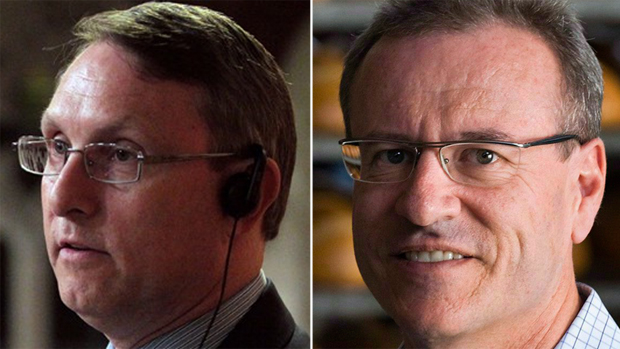 Robocall Scandal: Etobicoke Center Nulled
---
A court challenge presented by former Liberal MP Borys Wrzesnewskyj has been accepted today and the results of the last election that saw his seat upset to Conservative MP Ted Opitz by only 26 votes were declared null. The results were challenged due to voting irregularities.
The Conservatives are crying foul, claiming that they followed the rules.
Conservative Spokesman Fred Delorey said  the party is disappointed that the court sided with the liberals after 50,000 people in the riding "followed the rules, cast their ballots and today had their democratic decision thrown into doubt."
"The judge has found problems with the way that Elections Canada ran the election in this riding," he said.
"As the judge took care to point out in the decision, Ted Opitz and the Conservative campaign team followed the rules."
Former Liberal MP Wrzesnewskyj disagrees with Delorey, stating that "Something broke in the last federal election. It's a terrible thought not to know whether or not someone who is in the House of Commons, voting on laws by which we govern ourselves, whether those individuals are actually an expression of the will of the people."
He plans to run in the upcoming by-election and expressed his happiness that the courts sided in his favor.
"This is an incredible victory for Canadian democracy," he said. "It restores people's confidence in the integrity of our electoral processes."
Meanwhile, Liberal Leader Bob Rae said that the party will be revising today's ruling to see if it applies to other ridings where the vote was close and suspicious activities have been reported. To date, 200 ridings have been effected by the robocall scandal.
"Reports and allegations of election fraud are widespread and there are many cases still under investigation. This has cast serious doubts on the integrity of our electoral system, but we are confident that a by-election in Etobicoke Centre would help greatly in reaffirming the strength of our electoral system and Canada's democracy," Rae said.
Opitz has eight days to appeal and if he does, the case will go to the Supreme Court of Canada. Not only that, Canadians will be given more reason to doubt the Conservative claim that they followed the rules. With the evidence pilling up against them, it would be a very clear act of guilt to appeal because it means they have something to hide.
The last time a by-election was called after an electoral dispute was in 1988 where Liberal Maurizio Bevilacqua and Progressive Conservative Michael O'Brien fought over then-riding York North, now known as Vaughan, in Ontario. The result led to 21 years of Liberal reign in the riding until Bevilacqua entered municipal politics and Conservative Julian Fantino won the riding.
Wrzesnewskyj's lawyer argued that up to 181 ballots were in dispute. Below is his court case.
Do you think that this ruling will change anything pertaining to the robocall scandal?