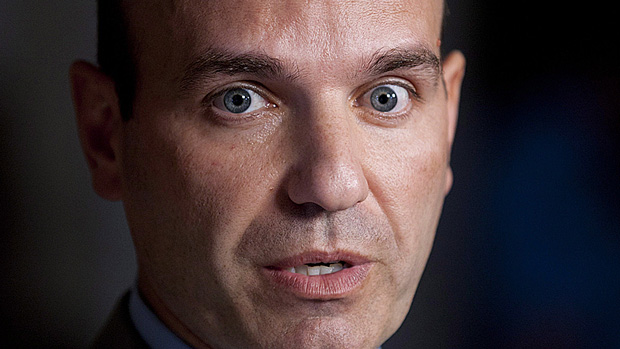 NDP hold Government in Contempt over Budget
---
The opposition has been doing everything they can to stop Bill C38 or the Omnibus Budget Implementation Bill – the same bill that would attack and transform EI, the same budget that would attack pensions and retirement, and the same budget that would take an axe to environmental regulations to prop up the Alberta tar sands exploitation project.
While the Liberals and Greens are keeping the House of Commons in a 24 hour voting Marathon over over a thousand amendments, the NDP came out and declared that the lack of details was subject to contempt. The NDP charged that the government didn't specify how many civil servants, programs or services would be cut.
"Essentially the government is requiring members of Parliament to vote blind on the legislation coming forward," NDP House leader Nathan Cullen argued Monday.
Cullen is asking the Speaker to rule that MPs' collective privileges have been breached when the government withheld data requested by Kevin Page, the independent parliamentary budget officer. The PBO was created in 2006 by the Tories in their bid to make government more accountable.
When Page asked for the information regarding the cuts, the Conservatives flatly rejected.
"We're still left scratching our heads," Page said. "Where are the savings? Where is the plan? We don't see it."
The government froze operating budgets in 2010 saving $1.8 billion and intend to lay off 6,000 full-time employees to save $1.8 billion by 2013-2014. Page said that these savings will only account to a third of the savings that are desired.
His analysis showed that despite the freeze on operating costs, the cost of Personnel are expected to rise $1.7 billion over the last year.
"Is there something we're missing here?" said Page. "Where's the freeze?"
Let's not forget that $2.7 billion was spent on severance and that federal bureaucrats who stayed, retired, or quit on their own, got a bonus of $1.2 billion – included in the $2.7 billion total. Now, add $1.8 billion and we are spending $3.5 billion on bureaucracy and its perks. Why don't we cut there first?
A government-wide spending review is underway to find $4 billion in savings and while the Conservatives are cutting spending on services, they are spending $2.7 billion on perks for bureaucrats and $1.8 billion on personnel, just $500 million off their goal of what needs to be cut.
"We need to do it in a smart way, we need more transparency," Page said. "In some ways, we're throwing up flags."
Perhaps instead of cutting services, bureaucratic benefits should be first on the list, among MP limo service, among MP 23:1 pensions and among other waste that is associated with the unnecessarily inflating size of bureaucracy. Not to mention the waste buckled down on some MPs, Bev Oda and Peter MacKay to name two.
It is sure the NDP won't agree to my suggestion of cuts. As NDP MP Ryan Cleary said, "I work my butt off, Would I deserve a pension of $28,000 after six years? Probably not. It should be more than that."
MPs and bureaucrats seemingly believe they are entitled to perks while Canadians far and wide can barely keep their kitchen tables afloat. The Conservatives have some nerve to preach austerity in tough economic times as they line their pockets with luxurious hotels, limo rides and give bonuses to their friends, the bureaucrats.
The Conservatives hid behind public sector unions stating that they were trying to renegotiate payment arrangements for the effected bureaucrats.
"This means it's the first time in Conservative history where they're defending a collective agreement where the union says 'don't worry about it, we're good'," Cullen responded.
"If the House cannot hold the government of the day to account, then why have the House at all?" Cullen asked in the Commons.
"This isn't a right-left issue. This is right and wrong."
The last time the Conservatives were found in contempt was in March 2011 which lead to the spring election that gave them a majority.
Do you agree with the budget implementation act?